[added 3/4/2019 for PC by saver]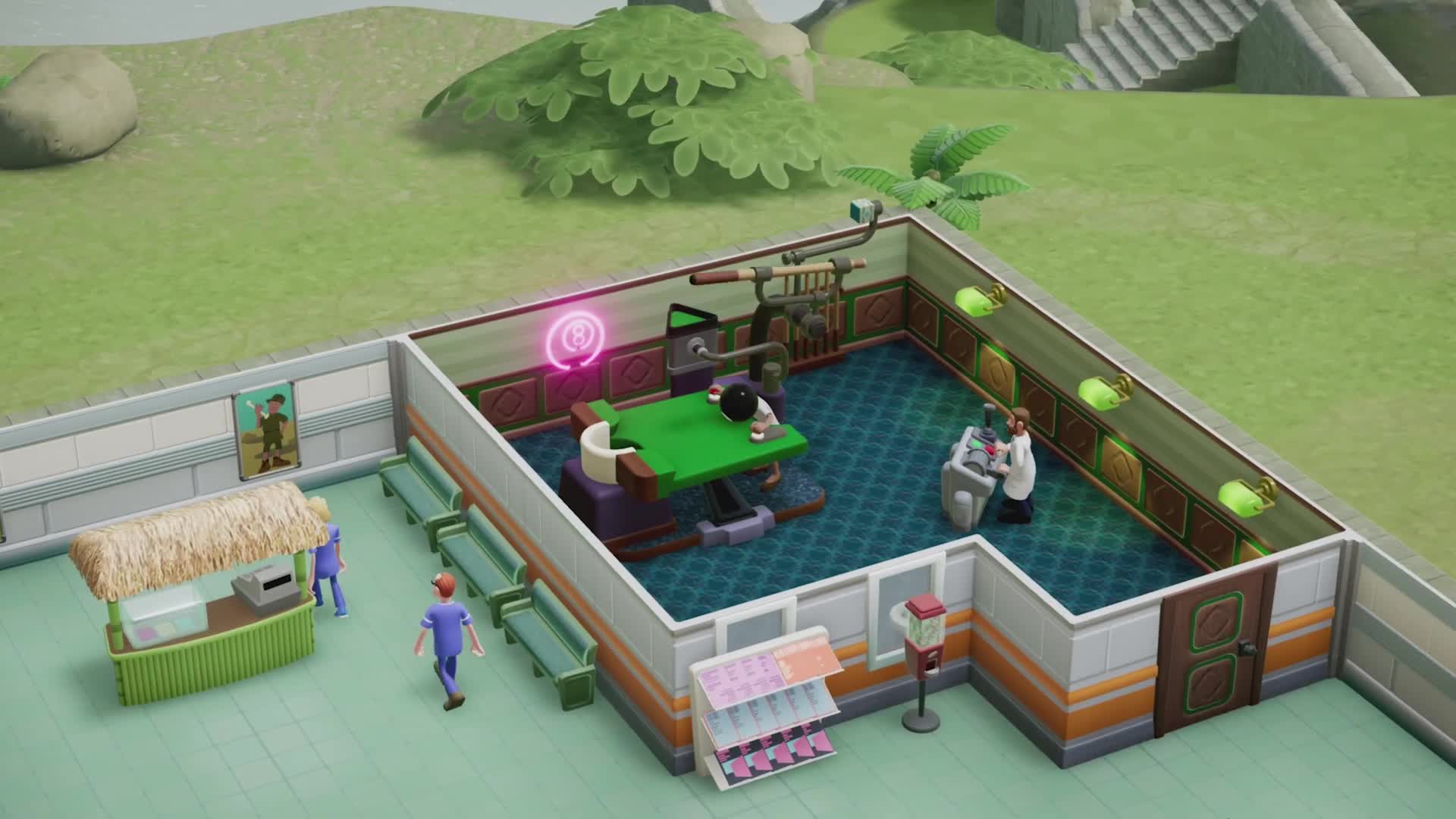 Welcome to Pebberley Island! Part-time explorer and notorious germaphobe, Wiggy Silverbottom, is on a quest to discover the secrets of eternal life. As a hospital administrator with a flair for the unconventional, Wiggy needs your help to unlock this most majestic of bounties.
Let him be your tour guide through this trailer which touches on some of the exotic climes you'll discover for yourself in this brand new DLC. Expand your medical frontiers. Experience new sights. Yearn to discover the greatest secret of all. Includes three new hospitals, a wide variety of new illnesses and an array of tropical paraphernalia to place in your rather spectacular hospitals.