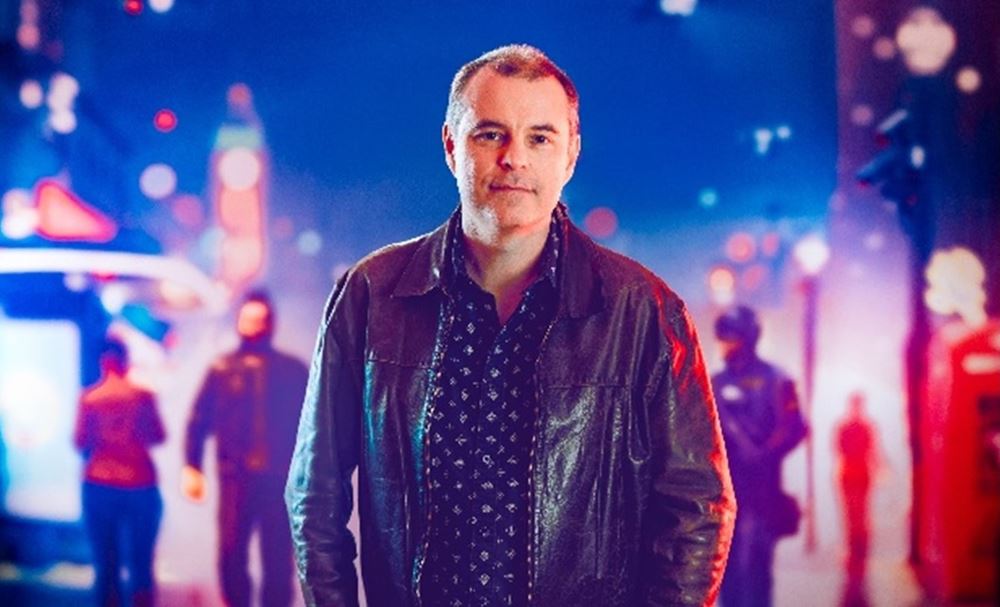 Clint Hocking is the Creative Director of Watch Dogs: Legion at Ubisoft Toronto. Clint leads a team working on an ambitious game vision that allows players to recruit and play as anyone in the open world of near-future London. Previously, Clint spent nine years at Ubisoft Montreal where he was a level designer, game designer, scriptwriter and creative director on the original Splinter Cell, Splinter Cell: Chaos Theory, and Far Cry 2.
How does Watch Dogs Legion fit into the Watch Dogs universe?
Watch Dogs as a universe has always been about holding those in power accountable. In previous games, the heroes and DedSec fought back against criminal organization and corporations to protect people's rights and freedoms. And in Watch Dogs Legion we've evolved this and make it the core of our game experience. This time you literally build your own resistance movement to take back London from authoritarians and opportunists, criminals and corrupt corporations.
Why did you decide to set the game in dystopian London?
We felt that with 'Play as Anyone' it was important that we choose a city renowned for its diversity. London is also one of the most iconic city in the world and with the most surveillance. It's also the epicentre of counterculture and protest movements throughout history. For the themes of Watch Dogs: Legion, it was an excellent fit.
London is also well-known for its trendsetting cultural communities and is a city of diverse neighbourhoods and home to world-renowned landmarks, like Camden, Soho, Big Ben, London Eye, Buckingham Palace and the Tower of London. Our near-future version of London is a rich and varied playground for players to explore.
You mentioned that this is a post-Brexit London. How has the political situation influenced the game?
In our world fiction, Watch Dogs: Legion starts so long after Brexit that it is ancient history for Londoners. While we don't tackle it directly, and we don't have missions about it, it's an important part of the backstory as it had a transformative effect on the entire UK and on the world in Watch Dogs: Legion.
What can you tell us about what's happening in the rest of the world during the events of Legion? Has continental Europe, Asia, or USA changed in any way? Are we going the see the rest of the world in this game, or sometime in the future?
Our game focused solely on the events taking place in near-future London.
How did you recreate the real-life London in the game and which parts of the city can we explore?
London in the real world has a number of protected sightlines that define the visual layout of the city. It was very important to us to protect those sightlines so even though we had to compress some portions of the city, our representation of London is very accurate. We've been pleased to get feedback from Londoners or people who have visited that the city is an accurate representation, too. London is also well-known for its trendsetting cultural communities and is a city of diverse neighbourhoods and home to world-renowned landmarks, like Camden, Soho, Big Ben, London Eye, Buckingham Palace and the Tower of London.  Our near-future version of London is a rich and varied playground for players to explore.
What real-life elements inspired you to create the game?
As with previous Watch Dogs games we look at emerging trends in technology and society. For Watch Dogs Legion in particular, we were really interested in autonomous vehicles, the ubiquity of drones, and the acceleration of machine learning and AI.
Do you think that politics should become part of video games in general?
Every creative work makes a statement, and games are included in this.
What's new? (compared to the previous two games)
The most important innovation we've created for Watch Dogs Legion is Play as Anyone, that allows players to recruit anyone they see in the open world as the hero of their game and the star of their story. You also play this time as DedSec, and you are part of a full-blown resistance movement.
Many gamers were not very impressed with car handling experience in previous games. Have you improved it in any way?
Yes, we partnered with the Ubisoft Reflections studio in Newcastle to completely redesign the driving systems in the game. We are really pleased with the results and driving around London doing Parcel Fox missions is one of my favourite things to do in the game.
We played the game at Gamescom last year. What has changed/improved since then?
Over the past year, the major improvements were to Play as Anyone, adding many new abilities to make characters in the world even more surprising and delightful. We also decided to add a huge new feature with the borough uprising in the world, where you engage in activities such as sabotage or anti-propaganda in order to inspire the people of the borough to rise up and take back the city.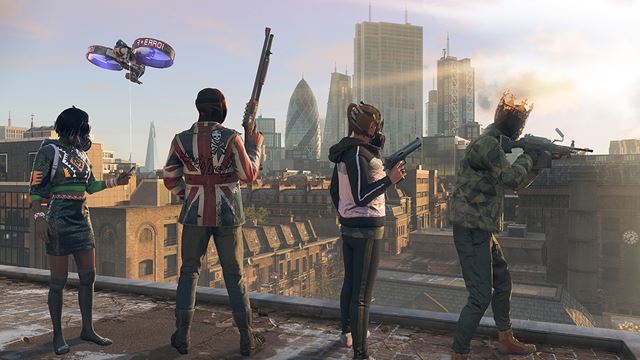 You are introducing a concept of multiple playable characters for the game. Has it brought any problems for the narrative design of the game?
The biggest challenge of Play as Anyone was to be sure that players experience a compelling thrilling story even without a main protagonist. We think of Watch Dogs Legion in the same vein as an ensemble film where many characters contribute to the larger goal of their team in a journey that leads them all through the narrative experience.
Could you tell us a bit more about recruiting other characters and how do their deaths affect the game for players?
So, there are several ways to recruit characters in Watch Dogs Legion. People who are already aligned with DedSec you can simply talk to them on the street and they will give you their recruitment mission. For people who don't trust DedSec, you can unlock the deep profiler which will allow you to gain information about their schedule, relationships and contacts so you can figure out a way to help them and win them over to your cause, so that you can then do their recruitment mission. Additionally, people who in the world that are in imminent danger, such as being threatened by Albion can be rescued on the spot and may choose then and there to join your resistance. And finally, by inspiring the boroughs to rise up and take back the city, new characters will join your team and the population will shift over time to support DedSec.
The game will feature a co-op multiplayer. How is it different from other Ubisoft co-op games?
We are excited about the online experience in our game and will have more to share in the months to come.
What can we expect from raytracing in the game?
Amazing visual fidelity. Because London is well known as a wet and rainy city, Ray Tracing shows particularly well making this game a great showcase for this new technology through all the gorgeous reflective surfaces.
Are you working on improvements/upgrades for nextgen? What are your plans for them?
We will be supporting Ray-Tracing, which you were able to see in our new demo, on both platforms. This will lead to a huge boost in visual quality. The Xbox Series X version will take advantage of DirectStorage for short loading times and buying the game for Xbox One will also grant a free download of the Xbox Series X version. We also hope to implement Activity Support and 3D Audio on the PS5, and will have details about that closer to launch.
What are you (personally) most proud of regarding this game?
I'm proud of what we've accomplished with Play as Anyone. From the very beginning the goals were extremely ambitious and sometimes seemed insurmountable, but so many of the people across so many departments worked together to make it all happen – and truly realize our dream.