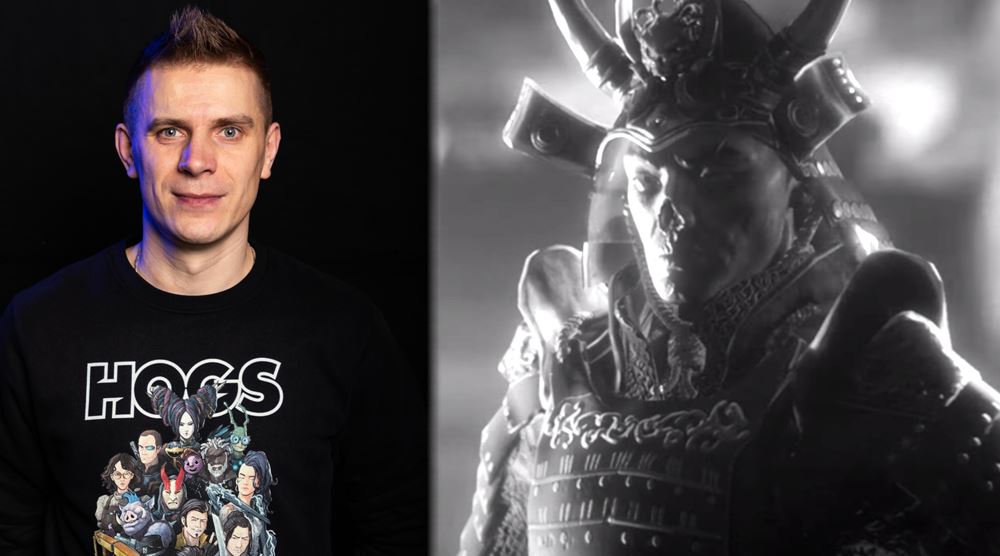 Flying Wild Hog Studio is known thanks to its to old school FPS games like Hard Reset and Shadow Warrior series. But now they are working on something different and a bit unconventional. Trek to Yomi is a side-scrolling action game in the style of classic samurai films. Why did the studio decide to turn away from the frenetic FPS games, and where did they draw inspiration for such a depiction of a samurai's journey to protect his village? Game Director Marcin Kryszpin told us more about it.
How did the idea for Trek to Yomi come about?
Leonard Menchiari was the one who pitched the idea via Devolver. By this point, we had developed a great relationship with Devolver and they thought that we were the best option to get the job done. We took it upon ourselves to elaborate, widen and give the vision our Hog accent. The rest is history.
There is an undeniable inspiration from Akira Kurosawa's works. What fascinated you so much about these films?
Just his sheer impact on how action movies are made is simply unquantifiable, the guy's a legend and his style was irreplicable. The way his frames were composed, the stoic foreground juxtaposed with the dynamic background, it's simply awesome.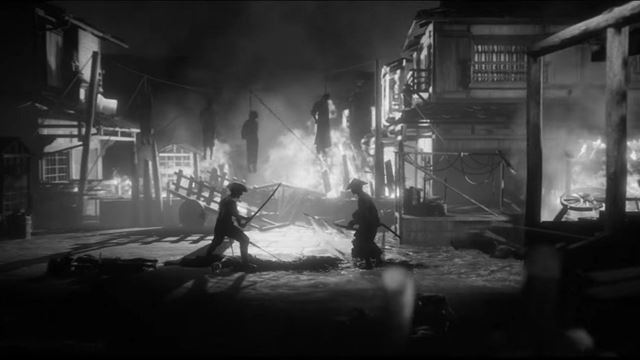 Are movie inspirations the reason why you chose black and white imagery for the game?
We wanted to create a unique visual style for a game, most of the "chanbara eige" were monochromatic. We decided we want to share that style as well with a Flying Wild Hog twist to it.
Why did you decide to set the game in the Edo period?
It was a period of intense cultural development in Japan and essentially the dawn of the Samurai era which resulted in intense fighting. We figured it was a really interesting time to set our game in. 
Where did you draw the inspirations and the background for the authentic visual elements in the game?
Aside from binging a whole catalog of Samurai movies, we also did our research on the Edo period. Luckily, we weren't left alone and had received huge help from our consultant, Aki Tabei Matsunaga - a historian who specializes in the Edo period.  The key here was to separate the sets and establish the right balance of light to build an atmosphere and direct the player through the gameplay. 
What are the other sources of your inspiration during the development? Any manga comics, games, etc.?
We stuck to the classics: Berserk, Ninja Scroll, and Samurai Champloo. We recommend them to all of those who haven't seen them yet. They're true gems!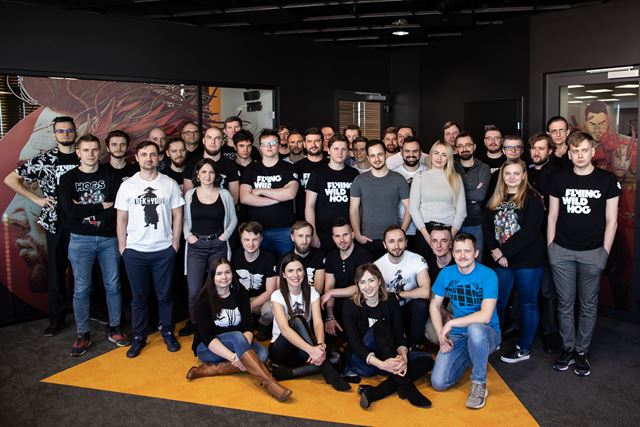 The game is focused on two major components: historical Japan and Shinto mythology. How did you approach this blend of mythology and history?
We have a few environments in the game. We were trying to be as historically accurate as possible everywhere when we could, e.g. town, village. We had references that we could use and be sure that we are OK. When it comes to Yomi, what people believed about that, we found the beliefs were not as specific as we thought they would be. There's a lot of blending with Chinese culture, and the most important thing no one knows what it looks like. This allowed us to introduce enemies and locations inspired by Japanese Shinto mythology. You can expect supernatural creatures.
The game differs from previous work by Leonard Menchiari and Flying WildHog. Why did you decide to make such a change?
The idea for the game came from Leonard but our team very quickly came up with ideas on how to develop his vision. Finally, the game got bigger and it's more complex with a greater level of detail than we initially assumed. The original vision needed development, our team brought in a lot of ideas along with solutions that made the game more complex and interesting for the players. 
Why did you decide to launch the game in Game Pass? What do you expect from that?
Most of all, we expect exposure and hope that Game Pass will allow a lot of players to acquaint themselves with our game.