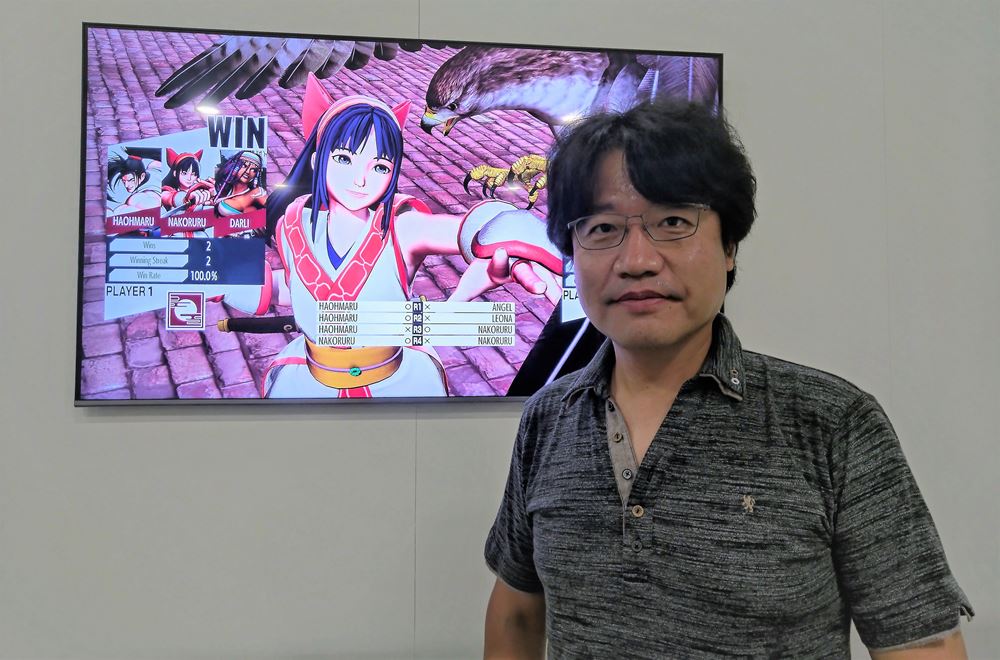 Yasuyuki Oda is an experienced game designer and producer who is responsible for many legendary fighting games. He worked on Fatal Fury Special, Super Street Fighter IV, The King of Fighters XV, Samurai Shodown, and he also has the Street Fighter X Tekken crossover to his credit. After SNK's bankruptcy, he left the company to work for Capcom. Now he's back at SNK and after the release of The King of Fighters XV last year, he's been working on a new Fatal Fury game. At Gamescom, we had the chance to discuss how the fighting game genre has changed over the years, his work for SNK, their various IPs and future projects.
You have been working on fighting games for almost 20 years. Can you tell us, how has this game genre changed during your career?
Just in general, as with the other genres, it has to evolve along with the platform, whether it's the specs or stuff like online infrastructure and such. So sounds, graphics, online modes are generally just getting more voluminous and better quality. In the middle periods there was a tendency to deviate very far away from the rules of what you'd call a traditional fighting game, especially in the game design sense. And often that would not be very successful; so nowadays it's kind of going back to the roots, and just incrementally upgrading and changing the systems slightly.
You've been working on fighting games at both SNK and Capcom. Are there any differences between these studios in how they approach the development of these games?
When we are talking about the development level, there aren't any big differences. Generally, they are using the same process and the same way of thinking and such. The biggest difference probably comes in marketing and promotion. Capcom is probably a little bit stronger than us whenever it comes to global marketing strategies, market research, and stuff like that. I don't have direct experience with it, but it feels like they base a little bit of their game design more on global marketing research and such.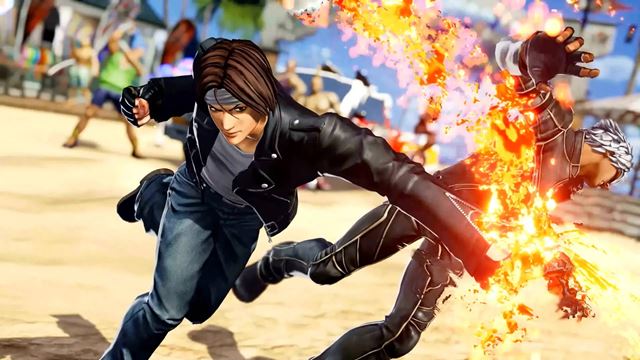 When we look at other studios, many of them have only one fighting game series that they are keeping alive. On the other hand, SNK still has King of Fighters, Samurai Shodown, the new Fatal Fury and other titles. How is it possible that SNK is still able to sustain a wider variety of fighting games?
Basically, when you are looking at those kinds of decisions and the games kind of coming together into one IP - for example, more costumes from other games being playable in the main IP and such - it's more of a decision that comes from the higher-ups, because it makes more business sense a lot of times. But for us, SNK kind of started in that sense with having a lot of different and unique titles, that came together in KOF. For me, in the future it's hard to say what will happen; maybe we will also go down the same path, where everything kinda comes together into one IP. But for now we want to focus on bringing back as many different IPs and helping to please as many of our different fan communities as possible.
How are you able to make these series so different and unique?
In general, it really comes down to our talented game directors just making sure that the various themes and tones are focused, and then they kind of naturally branch off and become their own thing.
Why do you think these IPs are still popular after so many years?
I was actually gone from SNK for a while, so it is almost a mystery for me how it's possible. But I really think that it comes down to the community - that is the real strong pillar there that has supported us over the years and made sure that we keep growing.
Are you also planning to revisit the Art of Fighting series?
We definitely are interested in bringing back a lot of IPs and The Art of Fighting is one of them.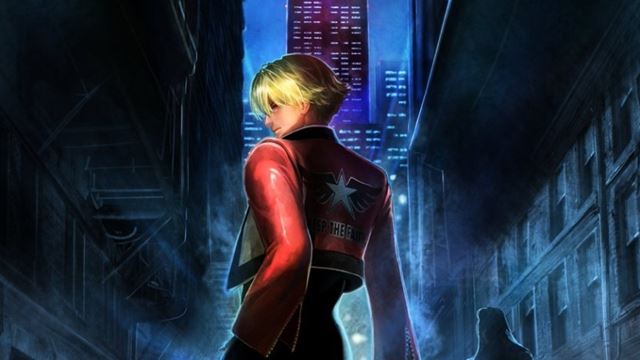 Can you tell us about the development of a modern fighting game like The King of Fighters XV?
If you are looking back and kind of comparing it how they used to be made - for example if you used the Fatal Fury team in KOF - you would have one person working on Terry, one person on Joe, one person on Andy. And nowadays it's more of a team effort with a lot of different designers, artists, programmers working on a full team together.
How long do you want to support the game and what can we expect in it?
Obviously, we don't have a specific date that support's going end, but for now, we're just focusing on 2023. We've already announced that Season 2 is gonna happen with new characters, and crossplay for all platforms will also be added.
What can you tell us about the new Fatal Fury game?
In this case, we actually announced it very early, basically almost like the early green light stage of the game. And the main reason for that, is that the fans who've been waiting for it for so long were almost starting to give up hope – they really didn't think it was going to ever see the light of day - so we wanted to give them peace of mind basically. We still have a long road ahead of us, but just please stay tuned for more news whenever we are ready to share it.