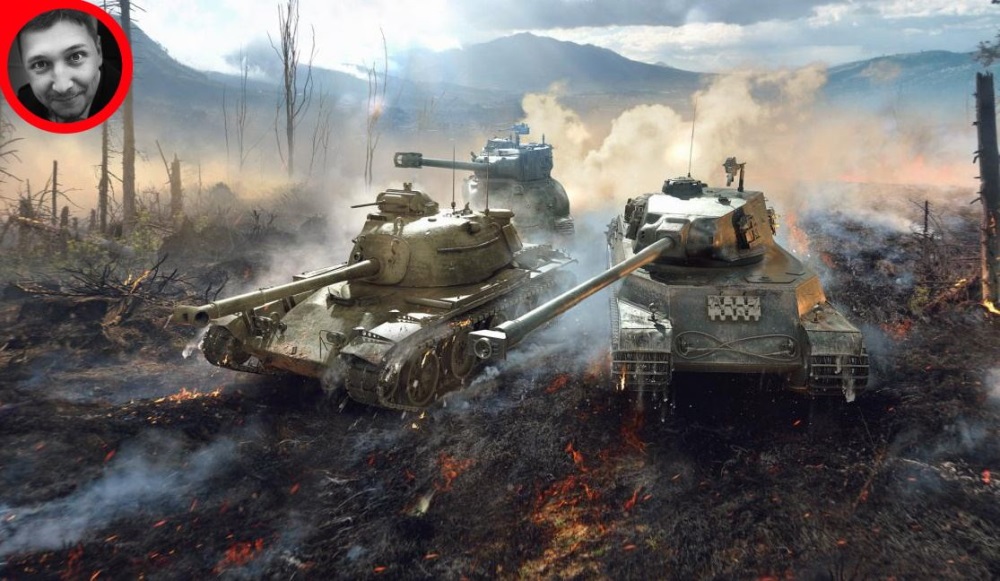 World of Tanks Blitz celebrates its sixth anniversary with a big update and a special game mode. We talked with Alexander Filipov, lead game designer for World of Tanks Blitz, about its past, present and future. Are there any pland for new vehocles, maps, or event a Switch port?
Could you briefly introduce yourself?
I'm Alexander Filippov, the Lead Game Designer for World of Tanks Blitz. I've been in the gaming industry since 2007, and for the most part I've been working in game design.
World of Tanks Blitz celebrates its sixth anniversary, so tell us more about its beginnings.
I joined the team in 2015. Though I wasn't there when the project kicked off, I have been following its development since 2013. I was sure that it wouldn't take off, I just couldn't get my head around how World of Tanks could be squeezed into a phone or a tablet. In those days, phones then left much to be desired in terms of technical performance and graphical quality. No one knew how such a complicated game could be crammed into a mobile phone, nor how to adapt all these complex features to a completely different platform. I myself thought that everything would be just simplified to the utmost, and that would be it. But I was certainly proved wrong.
Another important issue was that World of Tanks Blitz is a PvP game and more to it, a team-based 7v7 game. Plus, the player base is arranged into battle tiers. So, to get it all to work you need hordes of people. Luckily, Blitz has never faced a lack of players: the queue time is normally no more than 3 seconds.
Back then I played Blitz on quite a mediocre device and still I was stunned by the graphics, by the way tanks moved, turned around, etc. At the beginning of 2015, I switched to a better device and was literally blown away by the game. How it managed to have those graphics at that time was simply beyond me.
When I tried to play Blitz on my iPad, I was stunned even more. I fought 64 battles on the first day. I even played through the night. Even though there weren't so many astonishing features back then as there are now, the game still was really enjoyable, with its great core gameplay and tank battles. And that's when it struck me: yes, this is my kind of game.
Since then, the core gameplay hasn't lost a bit of its intensity, but we enriched the game with all sorts of things, boosting its metagame (a must-have for any modern mobile game). As a result, Blitz looks great and plays even better. It's a fully-fledged, powerful gaming product that's easy to pick up, too.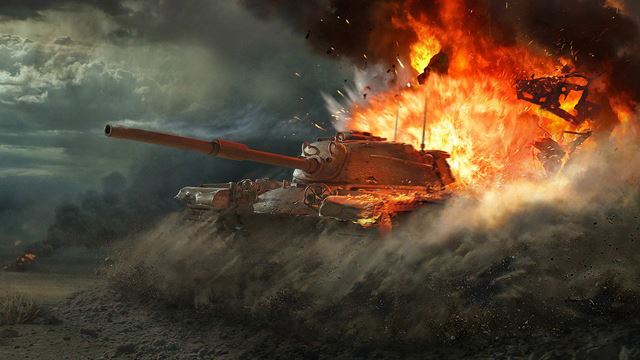 How would you describe its evolution from the beginnings until now?
Between 2015 and 2017, we focused on the metagame which Blitz desperately needed back then: all sorts of missions, items, events, etc. Namely, all these things that now fall under the "game as a service" umbrella, where the player gets more than just a game: they get a comprehensive entertainment service, so three years ago it was our key field of interest. Plus, we were developing the infrastructure, too. As the player is supposed to be rewarded for achieving in-game goals, we had to ensure that these rewards would not ruin the core gameplay. In some games, players can get a truly devastating weapon that is OP or a booster that gives an unfair advantage. But this is not our way as Blitz is by no means a  pay-to-win game. Blitz is about skill and having a deep understanding of the game.
Conversely, the last two years were about, let's say, "going back to basics": to our awesome core gameplay. We keep adding new dimensions and modes to it. Encouraged by positive player feedback, we are set to carry on paying a lot of attention to keeping the core gameplay intact. Speaking of the most recent examples, we increased hit points for all heavy tanks so now those players who prefer these vehicles can stay in battle longer. Of course, this changed the gameplay to some extent, but for the better. We aim to tweak it further but only for the sake of increasing and extending the enjoyment from playing our game.
All in all, over these years we've "overhauled" our approach to the development of Blitz. More precisely, we keep trying new approaches all the time, sticking to those that work. Also, we changed our attitude to the project: now it's more than just adding features that some will appreciate or find appealing. We have a plan and we stick to it. We have a sound culture of competition between ideas. The product ownership culture has evolved, too. We tend to treat our studio as a project too, just like our game. So, both Blitz and our studio are important to us. And good things come from this attitude: for example, in game design we see constant quality improvement.
The game celebrates its anniversary with a huge update. What are you bringing to the game?
Birthday of our game is the time when we simply say to our players play with us, just play and enjoy. We have prepared quite a few things to celebrate our 6th birthday with. Our players already took part  in the anniversary event, hunting for a unique collectible P.43/06 Anniversario tank. Each player got a personalized in-game present and a special birthday player profile as a sign of our gratitude.
Also, to mark this year's anniversary, we released update 7.0 featuring new graphical improvements and new tanks: high-tier British light tanks (namely Tier VIII FV 301, Tier IX Vickers Cruiser, and Tier X Vickers Light 105).
Speaking of the new British light tanks, with their arrival the game will now feature 3 branches of light vehicles that reach the top tiers: the U.S.A., France and the UK. Each branch allows for unique gameplay. For example, the American XM551 Sheridan is nimble, but it takes a long time for it to reload, so "hit and run" tactics are preferable in this case. The Bat.-Châtillon 25 t  is a different story: it has a drum, it's fast and agile: you rush out from behind your cover, you unload the drum and quickly retreat. The Vickers plays differently: its decent gun doesn't boast great alpha but reloads quickly, so the best tactics are to fire from a distance while avoiding close quarters. And it's not only light tanks that differ, we aim to make each tank unique and remarkable.
We continued our celebration with a brand-new game mode, Skirmish, that kicked off July 9th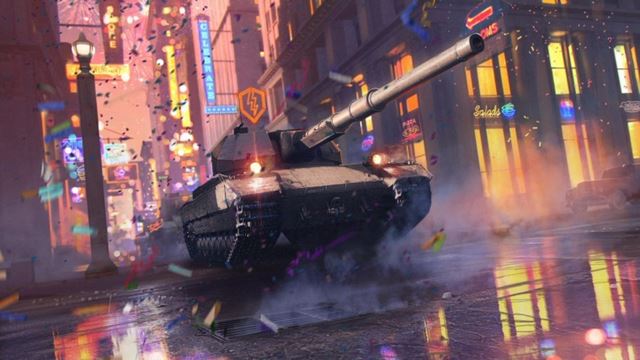 Are you considering turning Skirmish into a permanent game mode later?
This is a time-limited mode with battles taking place on much smaller maps, so getting to the heat of the action will be much quicker. Also, the teams have been cut down to 5v5, instead of the usual 7v7.
And it definitely stands out among previous modes that were meant to show players alternative ways to play, or those that added new dimensions to the game. For example, adding new perks brought about numerous unprecedented in-game situations.
Gameplaywise, tanks are of higher priority than maps. But that doesn't mean maps aren't important, either. The more battles a player has under their belt, the better they know maps, thus obtaining a huge advantage over an enemy who might be visiting this location for the first time.
In Skirmish, the significance of maps is reduced. The emphasis is put on the action. Tanks will engage in combat faster. As different players have different preferences, we want the mode to be enjoyable for a wide audience.
I'd like to highlight that we can't introduce big maps on a regular basis as our client is already large. So, with Skirmish we've got a great chance to reuse the content that is already there and to take a fresh look at the existing maps.
Update 7.0 also brought graphical improvements. What did you improve and how?
For a while now, the game's graphics progressed in an evolutionary manner: one step at a time. First, it was because of the sheer number of devices that we support. It's hard to introduce radical changes and make sure they will work with the majority of devices, as modern tablets and smartphones are graphically inferior to PCs. Yet the upcoming anniversary seemed a great reason to substantially upgrade the game's appearance in many ways, which was our goal all along.
The graphical improvements of Update 7.0 are gun recoil, dynamic shadows, vehicles leaving traces on the ground, different damage marks for each shell type and upgraded particle and waterline effects. All of these come together to improve the immersion and realism of the game. Speaking of the damage marks, it's a very handy feature as it shows you exactly where your shell landed, so it's partly a gameplay update too.
Did this affect optimization on older and less powerful devices?
The game is interesting and enjoyable no matter what device you prefer. It might sound strange, but revolutionary graphical changes could have a serious impact on those who play on what some could see as "out-of-date" devices. We support over 27,000 different devices around the world, and we want to make sure with each new update, all of those devices are still able to handle our game, while those on newer devices with updated tech are able to reap the benefits of the platform they prefer to play on. That's why we made the decision to add the following changes, but also give players a graphics customization menu, where they can choose what is turned on or off, giving them control over their own experience.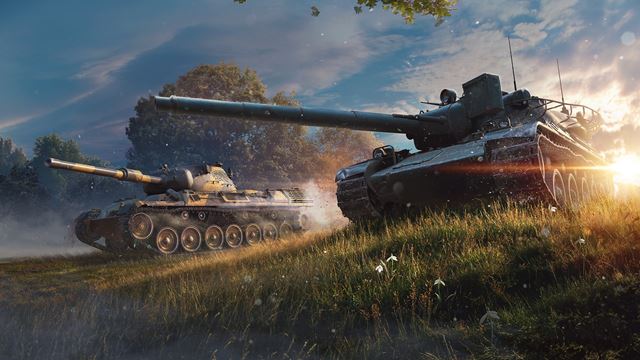 The game is playable on a wide range of devices (including smartphones, Mac, Windows). Did you consider porting it for Nintendo Switch?
If you ask me personally, I would like Blitz to be a part of the Nintendo universe. We initially developed the game from the ground up for portable platforms so players could enjoy it anywhere, anytime. And we never turn away from exploring new opportunities.
What can you tell us about the future of World of Tanks Blitz (regarding new vehicles, maps, balance...)?
The Blitz arsenal will certainly be seeing some reinforcements from a new nation as Swedish tanks are just around the corner.
Turning to maps, we are thinking of adding some changeable, dynamic objects to diversify the gameplay.
We will keep working on the matchmaker, too. However, there is no perfect solution to it yet. But at least we will try to prevent situations when a player can lose : because of the inadequate performance of the matchmaker.
Also, we intend to tweak some modules so that the player could appreciate each tank they encounter while moving up the tech trees. In the next update we will decrease the gap between Tiers IV and V (which are quite popular in Europe, along with Tier VI). Overall, we will keep improving the in-game progression.
Crossplatform gaming has been a huge topic lately, and World of Tanks Blitz has been offering this possibility for a long time. Do you consider this to be the future of gaming on all platforms? Is it difficult to develop crossplatform and crossprogress across different platforms?
I think it's great that Blitz is a cross-platform product as it's a rare thing in the shooter segment. It definitely makes sense: if a player likes your game, you'd rather make sure they can play it on whatever device they deem handy. In Blitz, the player can switch between devices and their in-game progress will be carried over seamlessly. It's one of our top priorities: to ensure that the player can play our game whenever and wherever they want to. And this approach really pays off: our DAU is 1.5million.
As for the support of those, it is certainly difficult to maintain. But this is one of the key priorities of the team to make the game accessible everywhere at any time. 
So, if you haven't played World of Tanks Blitz yet I really recommend giving it a go. It's great, deep and enjoyable. 6 years after release, we still are looking to shoot for the stars.
Thank you for the interview.