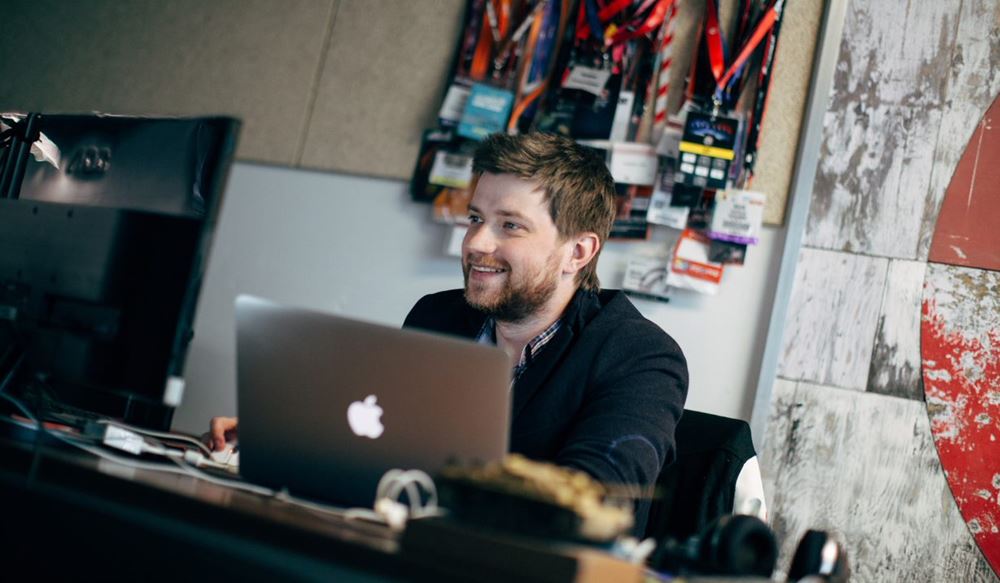 World of Tanks is celebrating 10 years since its release and it is still one of the most popular multiplayer games out there. We have now had the opportunity to talk about it with Max Chuvalov, publishing director at Wargaming, who talked with us about the game's past, present, and future.
World of Tanks celebrates its 10th anniversary. What does it mean for you?
It's a very special milestone for us all and for me personally as I joined the team even before the game's release. So I witnessed World of Tanks being born, saw it growing up and maturing, and becoming a project enjoyed all over the world. Being with Wargaming allowed me to become a game industry professional, and I'm very grateful for that because that was the dream of my childhood. I've been playing video games since I was 5 and my first computer was a ZX Spectrum; much later I used to be a games journalist. The game's ten-year anniversary is a great reason to look back and say "Wow, it's been one hell of a journey".
How did it all start, and what do you think is the reason that the game still has so many fans?
Initially we envisioned World of Tanks as a niche product for people who are into scale models and military history (especially WWII). These people were the early (pre-release even) adopters but they became our evangelists, drawing all kind of players in. It kind of snowballed, and now we have 160 million registered users, with a very active and dedicated core audience which is in turn many millions strong. So, our players are the first reason for Tanks' popularity.
The reason two is the team. It's been very enthusiastic from the very start, and the spirit of a compact, tightly-knit group is alive in a collective of over 2,000 pros working on the game non-stop. To appease the fans, we deliver an essential update once every month or two with new content—tank branches, nations, maps, new modes, fancy special events, etc. And the audience appreciates that, and provides tons of feedback so we, in turn, refine the game further, inventing new stuff on the way, and so it goes :) We always have lots of creative ideas and while releasing some feature we're fleshing out something we'll roll out in several months or within a year.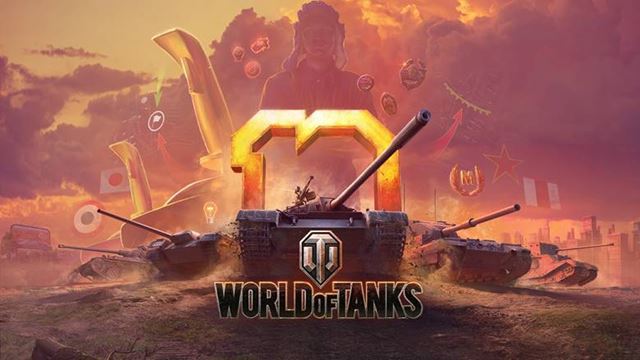 What else awaits us during the anniversary celebrations? Are you planning any tournaments?
The celebrations started in April, and there have been a lot of entertaining modes and events like honking tanks, Sturmtiger-only brawls, 7v7 battles returning, and more. The jubilee is to end on October 12 but you still can collect the gift Premium tanks we give to every player, and reflect on your lifetime statistics if you played the game before.
But let's go to the game itself. New tanks speed up the game and many battles end after 3-5 minutes. Are you planning any changes to the metagame to make the matches last longer and the scores closer?
We've been monitoring and improving the game balance throughout all these years. Of course we pay attention to what happens when new vehicle branches and 'subclasses'—like wheeled vehicles—appear. Indeed, we're observing some statistical deviations, though not massive ones: an average battle still lasts about 7 minutes. The thing is, players are likely to pay more attention to outliers—shorter sessions in this case. And though wheeled vehicles gave no critical advantage, we nerfed them in the August update. We listen to the players and we analyze the data; based on that, we carefully balance the metagame—and as you know balancing the meta never ends by definition.
You recently modified equipment and slots. How is the feedback yet? Do you have plans for any other changes?
We just updated the equipment system, which is complex and hadn't changed for many years before that. We completely redesigned it—from the mechanics down to the interface. We did this to have more viable 'builds' (sets of equipment) to suit different playstyles and appeal to different player types. I must say the equipment system overhaul was received very well by the community. We've got a lot of positive feedback, including some proposals for fine-tuning the equipment parameters. We are now carefully analyzing it, but it's too early to say if we make some adjustments as only a month has passed since the introduction of the new system, and we yet have to compare the data by the regions.
In the future, we plan to give the same treatment to the crew system which is similar to the equipment system in the sense that it's also complex and hasn't changed for a long period (for 7 years, to be precise). The direction of the intended redesign is similar: allowing for more customization and therefore a greater variety of playstyles. By making crew-related choices, every player will be able to make the qualities of their tank that are most important to them more pronounced on the battlefield.
When can we expect the next round of premium ammo rework to take place? What are your plans for it?
This year, we tested a revision of the special ammo system—let's call it special not premium (as it's sold for credits, not for gold). The results that we received from our Sandbox server didn't satisfy neither us nor our players, so we wrapped it up to start from scratch. Now a new hypothesis on how to approach the overhaul of the ammo system, is in the works. Stay tuned, we will give updates!
Some players find heavy tanks less attractive to play with. Do you plan to rebalance them?
Heavy tanks are the most popular class of vehicles in the game and, accordingly, the most attractive of them (our internal data shows that heavies are on the first place among vehicle types by the total amount of battles spent in them). There are, of course, certain vehicles that are out of the meta right now and we are working very actively on making them more attractive. In the August patch, we did a great job of updating several Soviet, German, and American heavy tank lines and bringing many vehicles into a more balanced state. (In particular, the IS-4, the E 100, and the T110E5 have been buffed.) We'll continue monitoring the vehicles, and will update those lines that fall out of the meta.
What is the feedback on wheeled vehicles? Are you considering adding some more? Which ones?
The feedback is very mixed, and we do see a problem here. It's very difficult to hit wheeled vehicles due to their size and also because you need to destroy several wheels to completely stop them—which is hard considering their great speed and (once again) their size. Therefore, we decided to nerf the wheeled vehicles.
It's hard to say whether we'll introduce new ones in the future. We are currently working on a roadmap for next year, and there are several vehicle branches that are more relevant to the current game. We know that there were British wheeled STs and Soviet wheeled tanks, and we have information on them. But we cannot say that they're a priority as of now.
What other lines will we get in the game after Polish medium tanks?
The Polish mediums we introduced recently are very popular with the players. For our 2021 roadmap, we are currently considering several European trees.
Will we see anything new in Clan Wars?
We are constantly working on clan functionality, and that shows this year—in Clan Wars events on the global map and in clan tournaments. Both types of activities have been quite successful, attracting more and more clan players and small clans. To build on that success, we have a list of features that we want to add to further improve the clan ecosystem and to motivate players to participate in clan activities.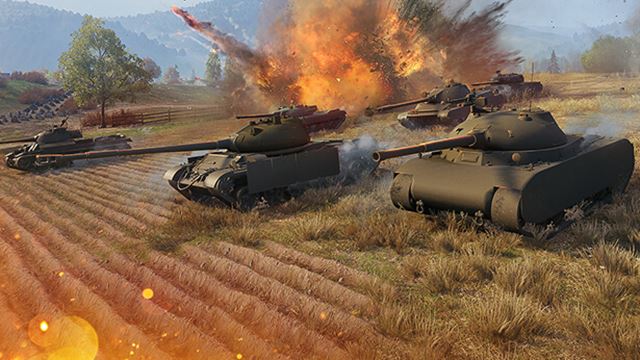 Surely you are slowly running out of historical tanks. Are you already considering the possibility of adding more modern tanks and possibly adjusting/adding the tiers?
While it's true that World of Tanks already features over 600 thoroughly recreated playable vehicles (which makes it the largest—albeit a virtual—tank museum), we're far from being done with the historical period the game is dedicated to (the 1930s to the mid-1960s). There were quite a few more armored vehicles back then, enough for research lines and whole trees.
Regarding tanks that appeared after that period, they are very different as a combination of technological advances made them much more powerful. Since the late 1960s and early 1970s and throughout the 1980s, such novelties as composite and reactive armor, smoothbore guns able to fire missiles, advanced targeting and guidance systems transformed tanks and armored combat. A single tank of this era could take on a dozen of "classical" tanks from the previous time period and win—no matter armor thickness or gun caliber the latter had. A later-era tank would be naturally overpowered, and we cannot introduce OP vehicles in the game as that would completely shatter the game balance—a thing we're carefully tending to all the time.
How do you see the future of World of Tanks in the next 10 years?
Well we certainly expect the game to last that long—at the very least—while being in its active phase (i.e. receiving regular and bulky content updates). That content will include new vehicle branches, maps and complete HD remakes of some classic locations currently not in the game, new graphics options, new modes, game mechanics and systems, events, and celebrity collaborations. Looking at the more or less developed concepts we have on our hands now, I must say it would take more than a couple of years to implement them all. Also, we definitely won't run out of ideas, and our community will give us more feedback and suggestions, and new trends shall unavoidably appear within the industry. All of that combined ensures that World of Tanks has a bright future ahead.