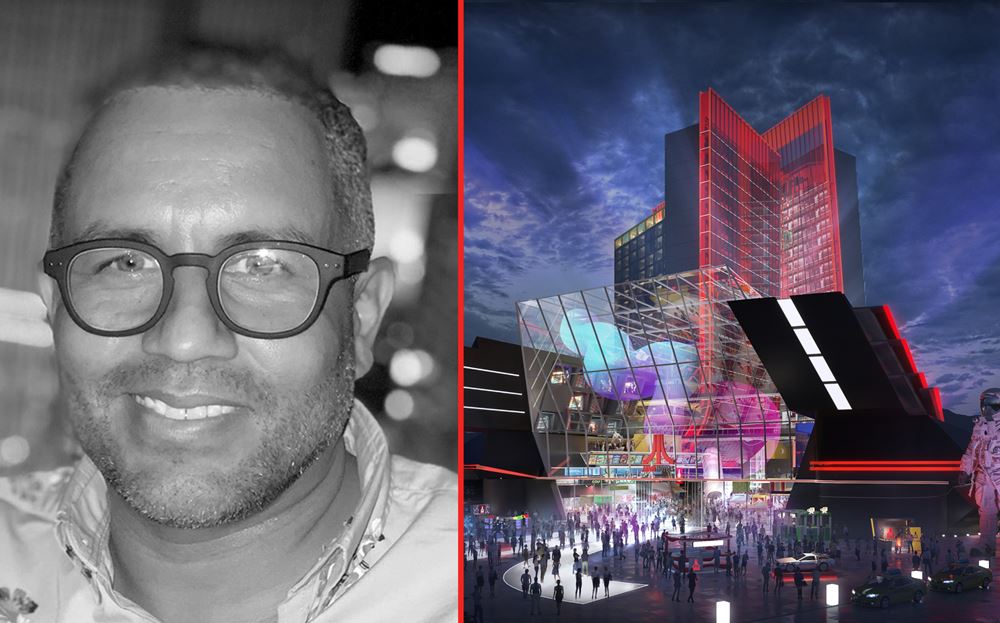 Napoleon Smith III is utilizing his branding and identity chops, as well as his start-up development knowledge, to help bring the Atari Hotels vision to life. His primary focus is making Atari Hotels an unforgettable experiential getaway that brings pop culture to the hospitality industry in a way never thought possible. He told us a bit more about this vision. 
Atari is a legend in gaming history, but hotels aren't the first thing that comes to mind when thinking about this brand. Why did you decide to bring this brand to the hotel business?
Atari is literally the OG (Original Gamer) and the video game icon that most people think of when they think of innovation in the industry. For younger folks, we want to invoke nostalgia, but also offer a totally modern experience that allows everyone to visit the "Lost City of Atari."
That said, this is a great opportunity to note that the team behind Atari Hotels is NOT Atari. We're working with Atari to bring Atari Hotels to life, but GSD Group operates separately and we hold the licensing rights to build the branded hotels.
How do you plan to distinguish Atari Hotels from other hotel brands?
An Atari Hotel is a home for gamers — they don't have a place to call their own yet. Gaming lounges exist, sure, but not on the level of professional sports where there are entire mega coliseums and the like built around the craze. Video games and entertainment are our focus, and unlike most hotels whose operating hours are between 5am - 6pm, Atari Hotels most active hours will be between 6pm and 5am to accommodate gamers.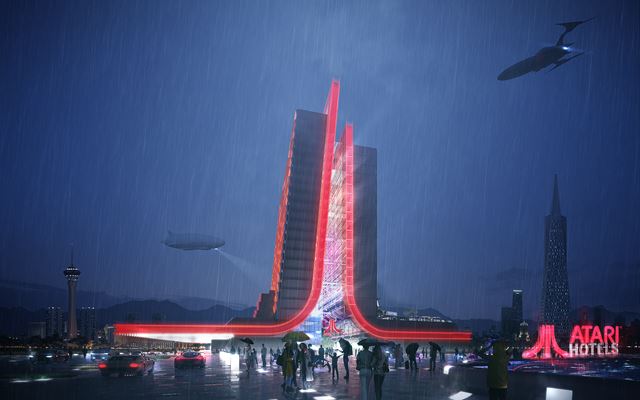 Your hotels will also offer entertainment. What can we expect? Will there be any classic arcade cabinets / Atari consoles?
Great question! The simple answer is yes, absolutely. We haven't revealed everything just yet, so you'll need to stay tuned for more on this one but we can tell you that retro gaming and classic Atari memorabilia will be a shining feature in the hotels.
When introducing the hotels, you also mentioned VR / AR content for visitors and organizing esports events. Can you tell us more about these plans?
Again, we aren't revealing these details yet but let's just say that we want to be THE place for esports events, and we'll cater to individuals and teams and all types of competitive gaming. As for AR/VR content, we can't yet reveal much more than we already have — Atari Hotels will be equipped with state of the art entertainment options, cutting-edge amenities, and video game tech — including immersive AR/VR experiences. More to come on this -- stay tuned!
Will the new Atari VCS system be incorporated into the rooms or other areas in the hotels?
We've got A LOT in the pipeline to reveal regarding the rooms in Atari Hotels - stay tuned for more!
What do you expect from working with Atari Inc.? How has business with the iconic brand been so far?
Atari has been a pleasure to work with — they support us 100% and the whole team is so excited for Atari Hotels. They see the potential and they recognize the need for a home for gamers. Who better to represent that than Atari?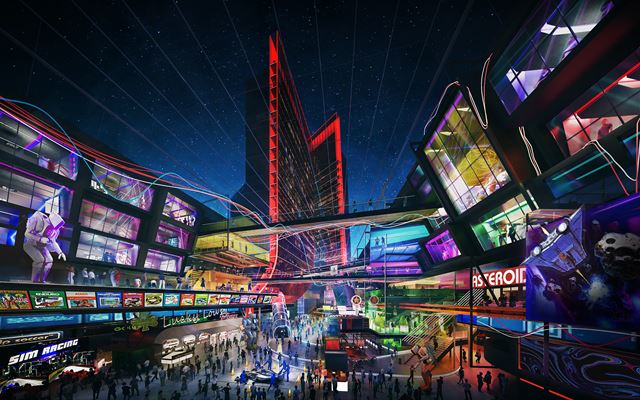 How do you plan to combine modern and retro elements in the hotel concept?
Great question! It's a fine balance, without question, but everything about Atari Hotels is retro-inspired yet outfitted with the newest and very best in gaming and entertainment technology, as well as immersive experiences. If you saw our Las Vegas render reveal, you probably thought the Atari Hotel looks like it came straight from Blade Runner! Still, it dons the classic Atari logo. That's the feeling we're going for.
So far you have announced hotels in the USA only. Do you plan to expand to Europe, for example?
We haven't announced anything officially in this regard, but the sky is the limit when it comes to Atari Hotels. There's been overwhelming interest, but nothing to disclose just yet.
Have you considered that visitors might not want to leave your hotels after their stay there?
That's perfectly fine! In fact, we are anticipating that. We also know that our guests may want to sleep all day and play all night, so we will accommodate that, too. We are reimagining a totally new hospitality experience, so if people choose to never leave their room - they will still have a fun and unique experience at Atari Hotels.
The Covid-19 pandemic hit the world really hard in March last year. How did this affect your plans for Atari Hotels? Is there any interest to travel and stay at hotels among people around the globe in this current landscape?
The pandemic has had minimal impact on developing Atari Hotels; in fact, it's actually allowed our team to really focus and plan to make this project larger than life. And since we aren't open yet, the reduction of leisure and business travel isn't a current issue and we anticipate that things will be back to normal by the time we open.