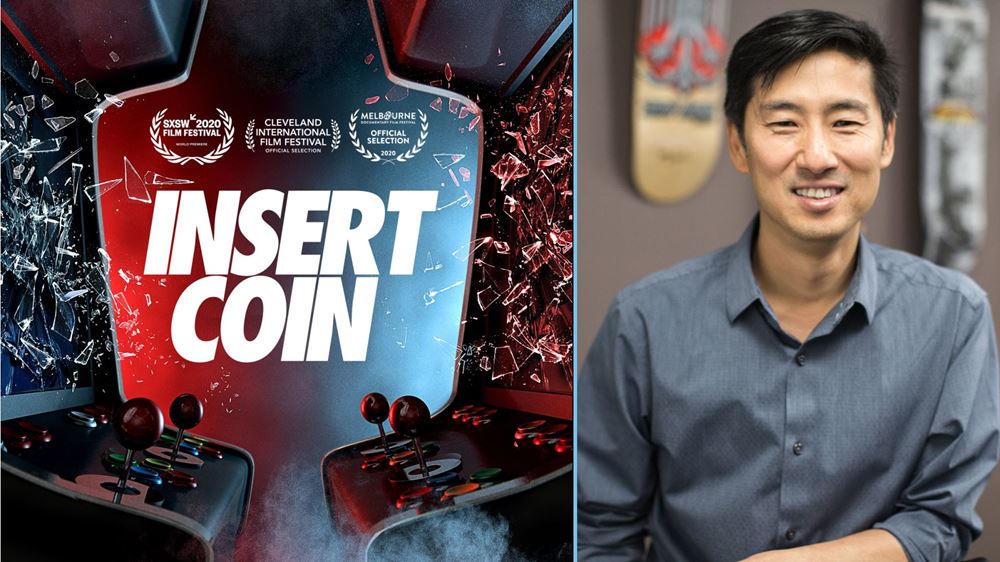 Joshua Tsui is a producer, actor, and even a game developer known for his work on several Mortal Kombat video games. Now, the face of Liu Kang tried to expand his prolific career in entertainment with directing of Insert Coin - a documentary focused on Midway Games (Mortal Kombat, NBA Jam, Spy Hunter, NFL Blitz) and their success during the 90s. We had an opportunity to talk with him about Insert Coin and his transition from games to movies.
Why did you decide to make a documentary about Midway Games?
Much like many others, I love these games dearly. Because I was working at the studio during this era, I felt like I could bring a new perspective on the story behind the games most people would not be able to.
What do you think was so special about Midway Games that keeps their spirit alive to this day?
It's that rebellious spirit of the developers and how it permeated the design of the games. A fighting game wasn't enough; they had to put in crazy over the top humorous violence. Basketball was not enough on its own; why not have people on fire. Every game from Midway during that era had that sense of humor and shock value that changed games moving forward.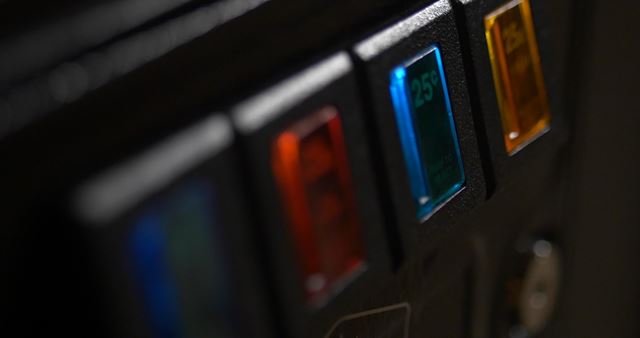 Can you tell us about the process of creating a documentary about games?
For myself, it was starting with seeing what materials and people I had access to. It was a real juggling act as I wanted to make sure it was as much about the people as it was about the games. So I would go back and forth between interviewing and searching for archival materials, which was probably not the most efficient way to do it. But this was as much a journey for myself also and working organically as I got more info was very fun.
Beyond that, it was all editing and more editing. Every game had its own segment that was a mini film. Then I would have to work on how to put them together in an order that made sense. From there, it was then picking what segments can stay or go. That truly was the most painful. This easily could have been a 5-hour docuseries, but ultimately it had to be an enjoyable film and not an encyclopedia.
Did you find anything during the creation of the document that really surprised you?
Not so much shocking but more enlightening was how the business of games are just as important if not more so than the games themselves. Particularly with arcade games. Neil Nicastro, the CEO of Midway, sums it up perfectly when he says it was one quarter at a time. If someone didn't like your game, you only got that one quarter. With home games, it didn't matter if the game was good, it was bought already.
How did your inside knowledge help you create this documentary?
It really helped me get started down a path. I knew who to interview and what subjects to initially bring up. From there, it would evolve, so I was not starting from zero.
The other benefit was that the interview subjects knew me and there was a level of comfort and candidness that I think would not be there with someone else.
Could you tell us about the international distribution of the film? How can European audiences, for example, watch the film?
That is something we are working on and hope to have some announcements soon
(Note: As of 11/25/2020 , Alamo On Demand tickets are now available worldwide excluding Norway, New Zealand, and Australia)
Recently, we are experiencing a kind of boom in documentary films about video games. What do you think is the reason that so many filmmakers are now paying so much attention to games?
At this point, games have been around for over 50 years, so there's a lot more history to delve into. For Insert Coin in particular, a lot of the gamers back then are 25 years older and are rediscovering a part of their childhood they might have put away for a while. This audience understands the historic and artistic nature of video games and looking for more insight.
You used to work on games, now you're working on films with Insert Coin. How did you make that transition from games to films?
It was both a massive leap and a small leap at the same time. On all the games I worked on over the years, I was fortunate enough to have a hand in creating videos for them. So I was able to exercise my filmmaking skills. With that said, I had a lot to learn also, and I knew it. Thanks to numerous books and youtube videos, I was able to fill in the gaps.
You worked on several older Mortal Kombat games. What's your opinion on the recent games from this franchise?
They're amazing! The technology is so incredible, and they still have that crazy sense of humor. It's a testament to the team how they've been able to keep it so amazing over the years.
Do you play videogames? If so, can you name any games that recently caught your interest?
I try to as much as possible, but finding the time is always a challenge as one gets older. When I can I play Tony Hawk Pro Skater 1 & 2, Killer Queen, Tetris 99, and sometimes the old classics like NBA Jam and Robotron, I tend to like fast-paced arcade-style games.