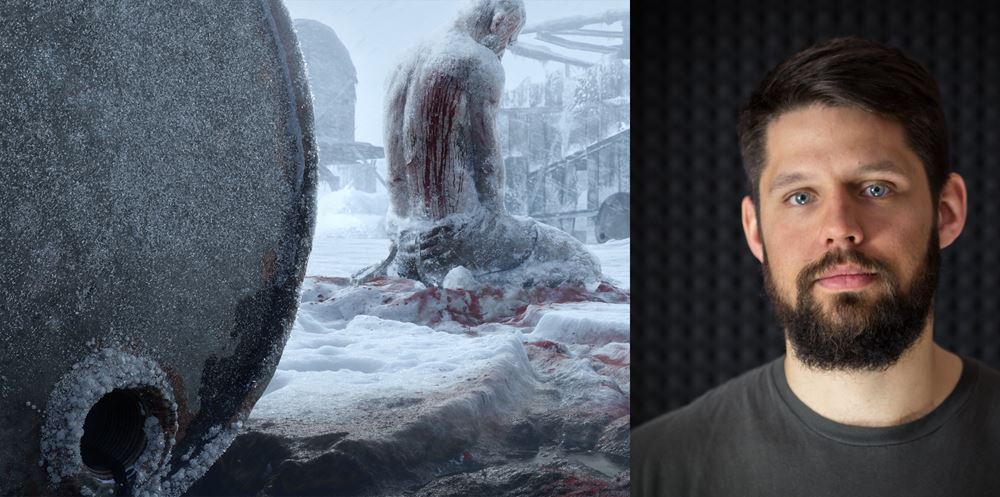 11 bit studios recently announced Frostpunk 2, the continuation of their successful survival strategy, in which you fight for life in the middle of a frozen world and you have to make difficult decisions that decide life and death. We had an opportunity to interview Jakub Stokalski, game director & design director working on the game.
When did you start developing Frostpunk 2?
Ideas that would ultimately form Frostpunk 2 circled around for quite some time but it's difficult to pinpoint a specific time that would mark the start of development. As a team, we've been dividing our efforts between supporting the console port of the originals, development of its DLC and ideation / prototyping of Frostpunk 2. While we still have ways to go, I'd say that the concept, foundations and core gameplay elements are very much solid.
What did you learn during the development (and even from feedback) of the first game that you can use now on the sequel?
Frostpunk was a strange mix of seemingly contradictory elements - city building gameplay (which benefits from free-form, loose and relaxing approach in the "usual" examples of the genre) was married with survival loops (which run contrary to this with rigid structure, looming failstate, constant pressure etc.). On top of it the game was really about society - how it adapts, and what it's willing to sacrifice to survive. All of this was steeped in worldbuilding and narrative. It was a unique mix and it took a lot of conscious design effort to marry these elements graciously.
But our ambition with Frostpunk 2 is to do more than "just" a sequel. We're not looking to simply expand upon the formula by slapping more buildings or laws on top of it and calling it a day. Our goal is to once again create a unique experience of society survival - but on a different, larger scale and a gameplay & genre mix suited to best explore the core concept. With this in mind I'd say the biggest headstart we have from developing the base Frostpunk is an awesome team which understands the unique tonality of this world, it's unobvious approach towards mixing gameplay and narrative and how to adapt to surprising development challenges that come from developing a game with these ambitions.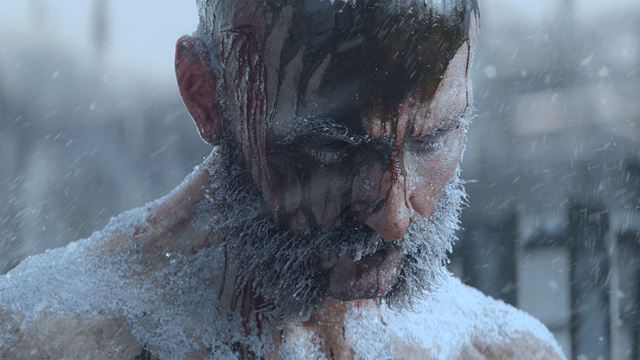 Why did you decide to set the story of Frostpunk 2 30 years after the first one?
As Łukasz Juszczyk, the game co-director likes to say, Frostpunk was an "apocalyptic" game. It was set dead in the middle of the world going to shit, focusing on what could happen to large groups of people in such a scenario.
But when the game ended, people ultimately survived the unsurvivable - they survived the end of the world. The core question then becomes: what now? While the world still remains a threat and survival is far from granted, the question is what do we do, when our skills and adaptability allowed us to conquer an existential threat? We often bask in our glory and newfound power. And this power wakes our inner demons all over again. That's the core concept of the game: that ultimately it might not be nature that will end us - it's human nature.
But to focus on "what now?" question properly, we need to be set in this new world, and have some runway for new capabilities to become available. That's why we decided on a 30 year gap: if you want to truly show "the world made anew" you need some time for people to become natives of this world, rather than refugees from the old one.
How has the world of Frostpunk changed in those 30 years?
I don't want to go into details too much, but you can rest assured that the winter is far from over. The world is very much dead in the grip of the ice and whoever did managed to survive - had to adapt to this new situation, and make it "a home". This new normal is our starting point to tell further stories.
What are the main differences between the first game and the sequel that you can talk about so far?
In terms of gameplay, I can't go into details, but the biggest hint is what I mentioned above: we don't want to make "just" a sequel. We want to make a game that will continue on the core themes set in Frostpunk, but continue them and let them grow & evolve, rather than just reformulate the same core conflicts, mechanics, gameplay elements or narrative.
This is truly a "what happens after" situation: the events and their consequences of base Frostpunk happend and are irreversible. What does this truly mean will be very much the focus of Frostpunk 2.
The first game was sometimes quite dark and relentless. Can we expect a similar experience with the sequel?
The tonal uniqueness of the original is very much the foundation upon we build Frostpunk 2. While the accents will undobtedly change, this is still meant to be a game of society survival, possibly more than ever. As always, we're not aiming for darkness and relentnessness for any sort of "shock value" but tackling issues of societies under pressure is not really a bed-of-roses kind of theme - all the research we do (and even just looking into the news on an average day) shows that it touches on some of the nastier elements of what makes humans human.
Oil was a prominent element of the first trailer. How important is it in the game? Does it change any mechanics?
As coal was in Frostpunk, oil is somewhat of a symbolic resource in the continuation. In the base game, we built a lot of the conflict was built on juxtaposing the cold, relentless pressure of freezing nature with the fire of human spirit - and it's adaptability in the form of steam tech, fueled by coal.
Oil plays a similar role. While it's definitely not a game about oil, it is a good axis and metaphor for us for core themes and dynamics that we want to show in Frostpunk 2.
As to actual changes in mechanics - it's much too early to talk about this, but again - we're not doing just a pack of buildings and new mechanics here. This is a continuation rather than a sequel and a lot will change on the gameplay front, while expanding on the core themes of the original well.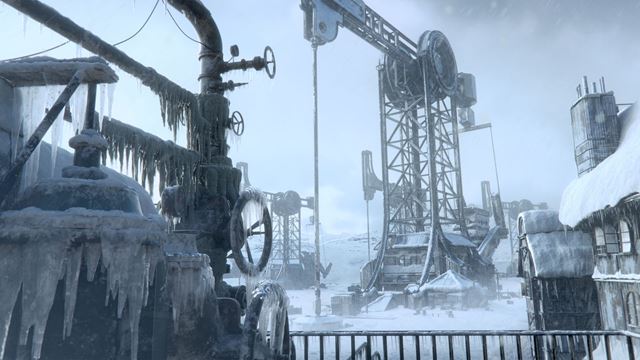 How has the technology you're working with changed since the first game was released?
Frostpunk was created with our proprietary Liquid Engine and while it did allow us to do some unique stuff, it also came with a lot of costs; the ease of porting process or continued development being one of them. And along these years off-the-shelf engines made huge strides and - as is usually with technology - the gap of advancement and speed of development only got wider. For Frostpunk 2 we (along with all other internal projects at 11 bit) decided to switch to Unreal Engine and focus on making the most of established tech to build truly unique experieces.
When will we see more information about the game?
We're going to drop information regularly over time, but without having the release date set in stone, we need to be patient.