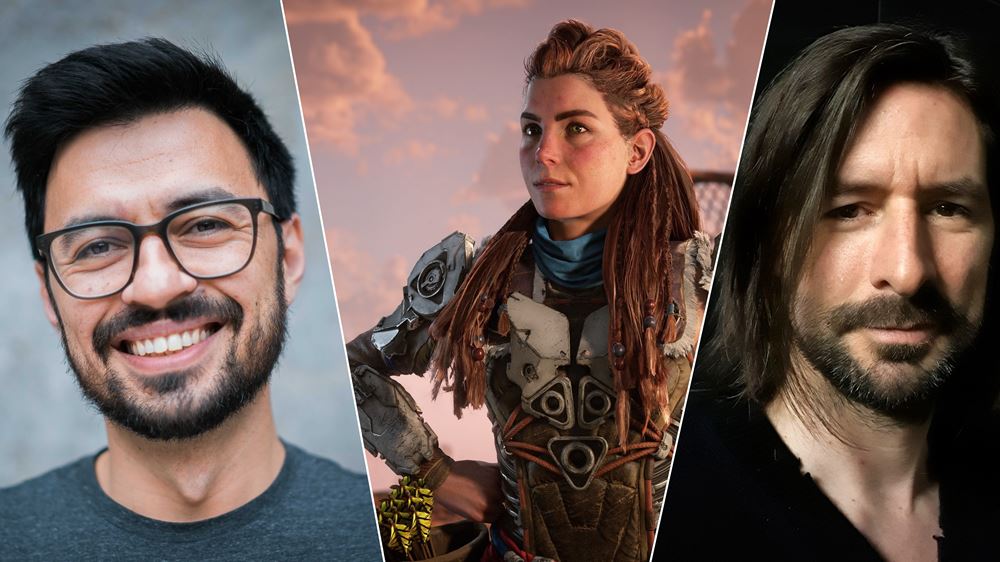 After five years of waiting, players can finally return to the elaborate post-apocalyptic world that was created in Horizon: Zero Dawn. As players slowly set out to explore the Forbidden West, its creators from Guerrilla Games have taken the time to tell us about the development of their new game. Although the Dutch studio decided to answer only half of the questions we had sent them, they gave us some interesting insight into one of the most anticipated games of this year. Our questions were answerd by Jacob Tai, Environment Lead and Misja Baas, Senior Art Director.
The game is set in a post-apocalyptic world and explores themes like the fall of civilization, environmental issues, famine and intelligent machines wreaking havoc. Does the story in any way reflect our current real-life issues?
[JT ] Themes like these are part of our backstory about the 21st Century, because in our fiction they help to explain why Elisabet Sobeck and Zero Dawn used machines to renew life on Earth. These themes give us inspiration, especially for the backstory, but our main focus is always on player experience and creating an engaging adventure.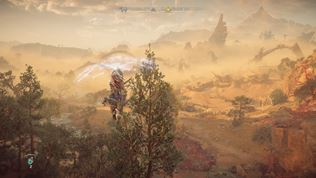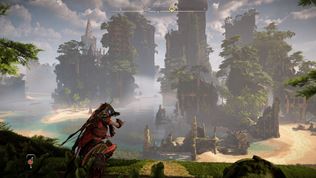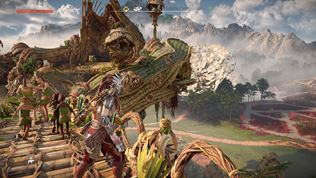 Creating an open-world game filled with interesting activities can be challenging. What are the best new features that players can enjoy while exploring the Forbidden West?
[JT ] Creating the open world has totally had its challenges, and we're super proud of the work that we've done here at Guerrilla. We've struck that delicate balance between having a true sense of freedom out in the open world, to being engaged with the tribes and becoming part of their stories, and of course in overcoming the giant animal-like machines that roam the land.
Horizon Forbidden West has some great new additions and improvements to traversal. Much of the open landscape is free to explore and the way the new mechanics link together makes for a wonderfully fluid experience. Swimming down into the depths of a flowing river with the Diving Mask, to using the grapple to retreat to safety from a herd of machines, to scaling up a jagged cliff up to a vantage point and then deploying the Shieldwing to drop gently down into the next area all give a great sense of rhythm to exploration.  
Was the Forbidden West your first choice as to where Aloy should venture next after the first game? Why did you decide to explore the western and seaside regions?
[JT ] To be able to explore the stretch of land from Utah to the Pacific was just too good an opportunity to pass up - we couldn't have imagined a more beautiful backdrop for Aloy's new adventure to take place in. That part of the world is just wonderful in its diversity, so our starting point was this rich palette of locations to select from and combine. Being able to travel through ancient deserts, snowcapped peaks and giant redwood forests to then to arrive at the Pacific Ocean is really quite the experience.
Not only could we re-create famous natural wonders, but also find homes for the characters Aloy meets along the way. Discovering how the tribes have adapted to their lands and are challenged by new threats in their territory has really added to the richness of the Horizon world.
All that paint doesn't seem very practical and would require frequent reapplying. Is this how the clans distinguish themselves, or is it a way for them to appear more menacing?
[MB] When we design a clan we always look at their history, where they live and their character. Are they hostile? Friendly? Do they have access to certain resources? What struggles are they trying to overcome etc. This gives us a good indication of what sort of materials they use for clothing and why they decorate it in a certain way. For instance: because of their backstory, the shape language for the Tenakth is based on glitching holograms, and the shape language of the Utaru is based on the natural cycle of plants. The Tenakth are warriors and favor practical, simple but dangerous looking outfits, while the Utaru are artisans and spend a lot of time carefully crafting beautiful outfits. Combining key elements like these are fundamental in creating diverse tribes that feel grounded in the world and rich lore of the Forbidden West.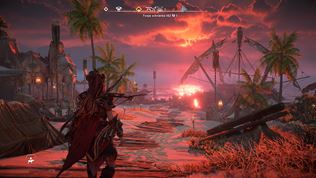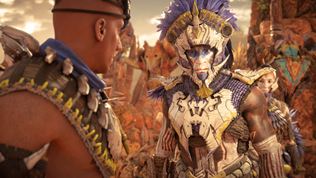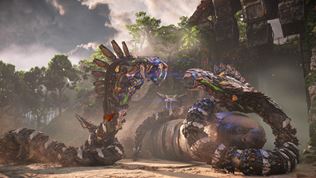 Did you design the different locations in the game with all the new machines in mind, or were the machines created after you had built the world for them?
[JT] The world and machines of Horizon are intrinsically linked. When Aloy comes across a pack of machines they seem to belong, from their more idle behavior to how they leverage the environment to their advantage when Aloy engages with them in combat.
Designing the world of Horizon and all its inhabitants is a hugely collaborative process where a lot of decisions are made in parallel, where one idea can spark another in a completely different aspect of the game. It can feel totally organic, and it has been fantastic to see every part of the creative process across the studio come together.
Horizon Zero Dawn featured many post-apocalyptic versions of real-life locations. Can you tell us, what are the most notable structures and geologic formations inspired by real-life locations that we can find in the Forbidden West?
[JT] It's really that mixture of world famous geological and man-made landmarks that makes Horizon Forbidden West so fantastic to explore. If I had to highlight one geological formation though, I'd say that travelling through Yosemite National Park - home of one of the Tenakth clans - is especially breathtaking at sunset. The ruins of San Francisco are a ways from there and have a lot of famous notable structures to explore. There are countless other landmarks in the game, and we're really excited for players to discover them all.