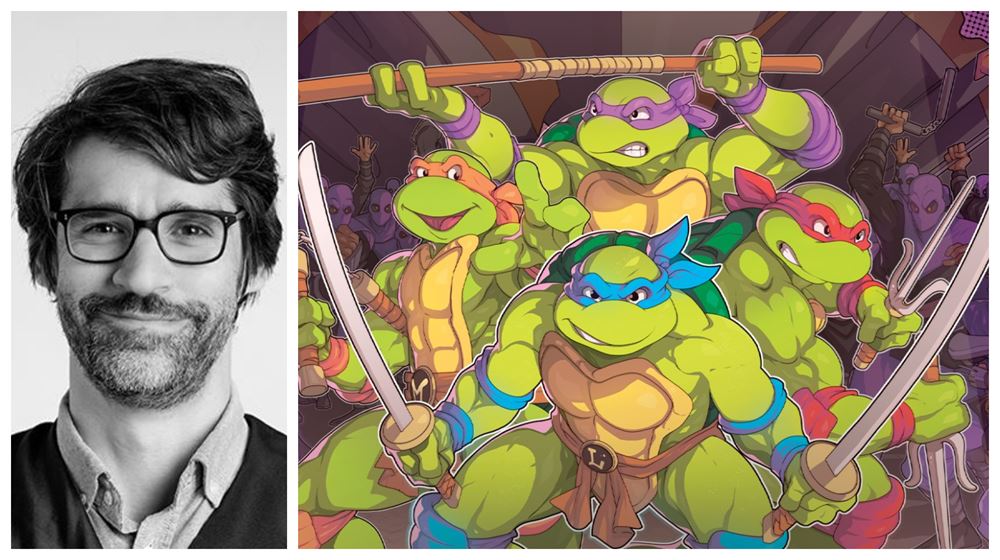 Nowadays, retro titles and classic brands enjoy more love than ever before, not only from players but also from developers. They used to grow up on games, which are now beloved classics, and when they become professionals, they look for ways to continue the legacy of these classics. Dotemu and Tribute Games have now teamed up with Nickelodeon to work on Teenage Mutant Ninja Turtles: Shredder's Revenge, which builds on the original animated series and Konami 8- and 16-bit era classics. We have already tried the demo and now we bring you an interview with narrative designer Yannick Belzil, who told us what we can expect from the game.
Is the gameplay based on Turtles in Time and any other of those classics?
A resounding yes! Turtles In Time, the Arcade Game, Manhattan Project. The Konami beat-em-up formula is the bedrock on which we've built the game. They're classics, but also a great base on which to add modern mechanics and tweaks.
What can we expect from the game story-wise?
Our story follows the rhythms of the original Konami classics: a breathless chase across New York and beyond as the Turtles and their friends must stop Shredder's hench-mutants from hatching their latest scheme!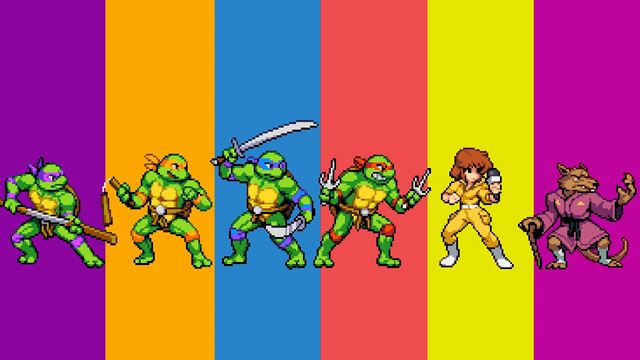 Does the game follow the continuity of 1987 TV show? Or is it set in its own world?
The game exists in an idealized continuity of the 1987 show. Outside of the first season, the show is not too serialized, so our approach was to be a bit loose as well.
But we wanted to be faithful to the look, tone and feel of the show. 
Was it difficult to get original Turtles line-up on board to do new voicework? How did they feel after all those years?
The original actors were thrilled to get back into their parts. I had the chance of sitting in (through zoom) on the recording session and it's clear that these characters still mean a lot to them. It was very special to see them perform!
Obviously, Shredder is the main villain here. We already noticed Bebop and Rocksteady. Are we going to see other well-known characters? For example Rat King, Leatherhead, Baxter Stockman, etc.
I'd rather keep the surprises for the players, but I think people will be pleased with the villains we have and with the new ones we're bringing in!
How long is the game? Is there additional content apart from main campaign?
Without wanting to reveal too much yet, it's probably the longest beat-em-up incarnation of the Turtles so far.
We have a story mode and an arcade mode but I feel like the multiplayer aspect of the game gives it a lot of replayability.
You expanded Streets of Rage 4 with DLC and a free update. Do you have similar plans with this one?
Being from Tribute, I have nothing to do with the wonderful Streets of Rage!
That being said, we don't have any plans for DLC at the moment. We'd love to do more though! There are a lot of characters that we'd love to put in the game.
What can we expect from the soundtrack by Tee Lopes?
It's so good! Tee Lopes takes sounds and motifs that will be familiar to veteran TMNT players but creates wonderful new tracks with them. They're brand new but somehow feel like classics you are just remembering.
What are your plans for the future? Are you considering a sequel already? Is there any other IP you would like to work on?
I think we'd love to keep working with the Turtles. It's such a dream come true! All of that is up to the game's reception and Nickelodeon, of course.
As for other IPs, TMNT is the first time Tribute Games has worked on an established property. We want to keep making our own stuff, but things like Mega Man or X-Men…it would be hard to say no!