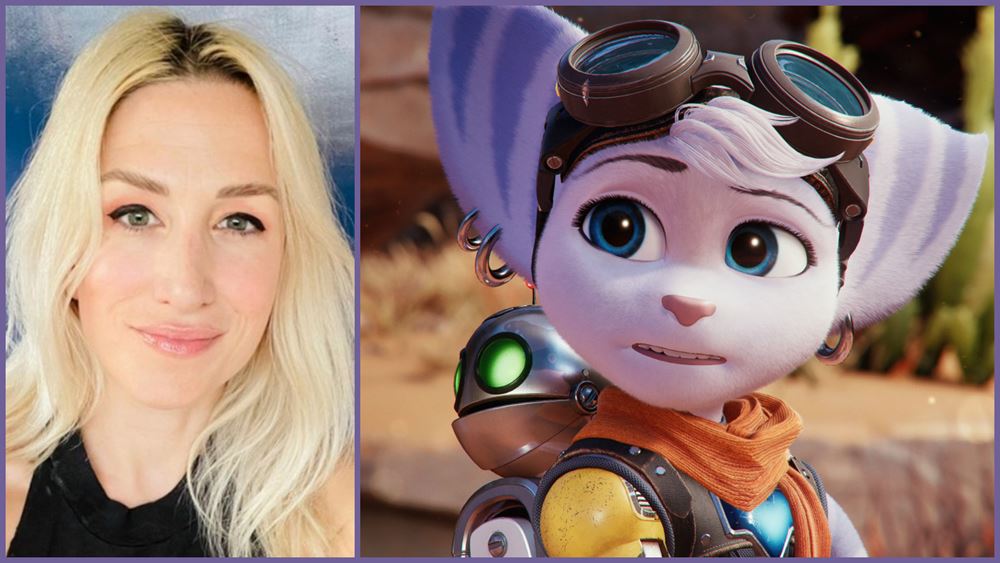 Lindsay Thompson is Lead Animator at Insomniac Games studio, where she worked on games like Ratchet & Clank: Rift Apart or Marvel's Spider-Man. But before that, she also worked on Hollywood blockbusters Avatar, Incredible Hulk and many others. In the interview, she told us how she got into this field, what the difference is between animating for a movie and for a game, and how the work on Ratchet and Spider-Man actually went.
What does an animator do in a video game studio?
We create most of the motion you see in the game, some of it is procedural. I work in cinematics, so we animate all the characters, the cameras, and the cutscenes. And then, obviously, our gameplay animators create our hero animations, enemies, NPCs. Anything that moves – that's what we work on in a game.
How did you get into this field?
I actually discovered animation in college about 17-18 years ago. I went to school for fashion, and then I quickly realized that I did not want to work in fashion. So all the people in the digital media department were really fun guys who like to watch movies, so I just signed up on a whim. I never used computers or anything and I took one animation class and I instantly loved it! Then I just worked really hard for the next 3 years. I animated for every single class - even if it was in English class or Math class - or I would do an animation project. And then I got hired right out of school to work in film at Rhythm & Hues Studio, which is where I did Alvin & The Chipmunks, Incredible Hulk, and stuff like that.
When you compare animation in movies and animation in video games, what are the differences?
Film is, to me, a lot more restrictive. In visual effects films, they shoot live action footage first, so you are stuck to that plate. They shoot a scene inside of a building, and it goes like that. I can only animate to match that camera. In feature film animation, you get a little bit more freedom with cameras and stuff like that. Game animation is so much more creative in my opinion. It's a lot more like, "Hey, this could be a cool idea! What if we could do that?" And then we try it out, and you get to work with designers, programmers and environment artists, and you get to all collaborate to build something more unique. I think you collaborate a lot more in video games than in film.
So I guess that you prefer animation in video games then.
Absolutely, yes! It's a lot more of creative freedom, and it keeps your brain sharp. You are constantly having to problem-solve in a way that you don't necessarily need to do in film.
Ratchet & Clank is a well-known series that's been around for ages. The franchise started on PS2, and we got a new game last year for PS5. What do you think is the reason that these games attract so many players around the globe?
I can tell you that I was a fan before I worked at Insomniac. I think it really stood out. Platformers are so fun; I'm a platformer fan. But the characters are really beloved. Video games and this technology are still very new in our lifetime. But there are people like me, who grew up with these characters their whole lives. And to have something so familiar and comforting and getting to see that story develop - I think it's the stories that make Insomniac games so special - we really dedicate a lot of time to make sure you love these characters, and making funny side characters and goofy villains.
For me, when I was playing it before I was an animator, I was drawn to the animation. I was like, "Wow, there is nothing out there that's this cartoony but so well done!" I think the quality bar has always been high, and I think that we took it to a whole new level with our last game. But I think that it's the story and the characters that bring everybody back. And the guns (laughs).
Rivet was one of the new pillars of your last game. Where did you get the inspiration for her and how did she come to life?
It was a huge team effort. We knew early on that we would be doing a counter-dimensional Ratchet, so we decided to make his female counterpart because we hadn't had a female lead in those games before. So it was so exciting for many of us, especially me. Even though I've been animating for 15 or 16 years, I've actually animated not a ton of female characters. So getting to purely animate and develop this strong female character who was a little bit like Buffy the Vampire Slayer – she's feminine, but she's still badass. There is a lot of Marvel inspiration and some of its cool superheroes.
We were excited to make a female character that was not necessarily girly or a stereotype that we've seen in so many video games in the past. She was this kind of tough and independent character who lived on her own; and getting to do the counterpoint of that to Ratchet - who always had his best friend - was so cool. But it was a team effort. The script started developing, and then it became, "Let's figure out who she is and who she's not, and how do we keep her similar to Ratchet." And then of course when we cast Jennifer Hale, she really brought so much to the character as well. Every aspect of it was just so much fun. Getting to kind of see, like, if we made a performance in a scene, and she seemed a little bit too mean or something, we were like, "Ok, we don't want that, let's pull that back. This is who she is." and then go forward with that.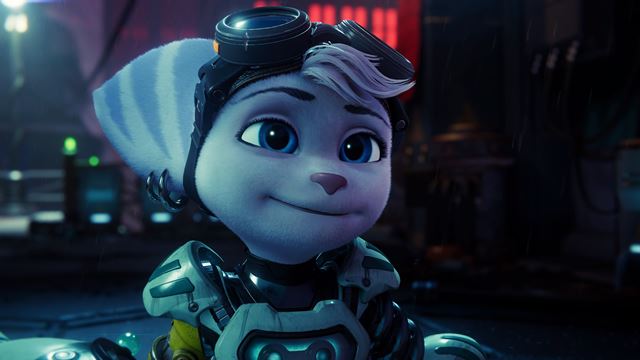 What did Jennifer Hale bring to the character of Rivet?
Jennifer Hale is just such a legend in the gaming industry for these amazing character. And not only that, she is a genuinely kind and wonderful person in real life. So I know that she brought that into the character – that heart and vulnerability. Some of our favorite things were that she just made the best emote sounds (laughs). But I think just by who she is as a person - and she clearly put her heart into this character - so then getting to bring that to life with animation was just inspirational.
There are some pretty cool new guns in Rift Apart. How did they come to life? Where did you get the ideas for them? Can you tell us more even about the cancelled weapons that didn't make the cut?
I probably can't. But the weapons are really fun because they come from anywhere in the company. One of our pillars in the company is that an idea can come from anywhere. You don't have to be in the environment department or the writing department to think of something that they may end up working on. A lot of times animators would prototype an idea - and it's easy for animators to do so because we work in Maya, we can model something really quickly and just show how the gun might work - for example, the topiary gun. Somebody just sent out this really rudimentary idea of the thing turning into a little statue, and then they started adding in a sprinkler. It's literally just like, "Hey, isn't this funny?" and we are like, "Yeah, that's funny!" That's usually how they start, and then the prototype happens, and then we talk to a designer or programmer to see if we can make this happen. Like, Cold Snap. That one was really fun because it was shooting enemies and then floating them away in an ice cube with their little hands sticking out. And then, "Okay, if we hit them, does it crack? Or how many hits does it take to bust that open? How far do we let them float away or do they pull it back? And when they hit each other, do they bounce off each other like hockey pucks on the ice?" So it's really a team effort and it's something that everybody really enjoys at the beginning of the production - just pitching a silly idea. The guns were so fun!
I guess that you enjoyed a huge amount of creative freedom while working on Ratchet. But what about Spider-Man? It's a well-known IP owned by Marvel. Were there any restrictions during the process of animation?
I don't know how much I can speak to it. When you work on a character like that - that's owned by Marvel - there are other layers of approvals and making sure that we keep the characters as close to the heart of the original intended stories as possible. But again, once you work long enough with them, you start to know what types of things are good and what aren't. We care a lot about the history of Spider-Man and the comic books and all that stuff, and we want to honor that. There are standards and we try to meet them.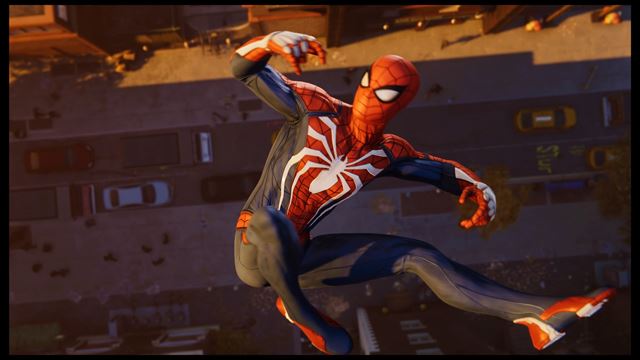 I know that you are working on the next Spider-Man game, and I just have to ask this: Is it even possible to make the animations better than the first game?
We are sure trying (laughs). That's the same thing as any Ratchet game or anything that already has a base there. It is exciting to be able to take that and just build it and make it better and better. So no specifics, but of course we want it to be better and more exciting.
I'm not sure if I have ever seen better and more seamless movement in a videogame before.
Yeah, it's amazing. On the first Spider-Man game, I was actually in the open world team. So I didn't even animate Spidey too much on that one, but I was constantly blown away with how it felt. And that's such a huge credit for the gameplay team and the traversal team - which was very small - the way that they make you feel is so incredible. And then seeing all the additional work that was done on Miles Morales - to make him his own Spider-Man and with his own feel - there was so much feedback when it came out that he felt different. I also didn't work on that one - I was on Ratchet - but I'm blown away by my coworkers and it's incredible.
Could you describe the evolution of animation between Sunset Overdrive and Spider-Man? It feels like there are roots for animation, movement and even verticality of the world in that game.
Obviously, we didn't know we were going to do Spider-Man while we were making Sunset Overdrive, but it was a project that everyone was really passionate about. Sunset Overdrive was all about not having to stop – that you could just grind, wallrun, and you never had to stop. So I think once we had kind of nailed that, it translated very easily into new projects. And again, you build something and add on, build something and add on. You can see even in Rift Apart, that we took a tether mechanic or wallrun – all those things were built from what we improved out in Spider-Man and Sunset Overdrive. We are learning from everything we do - it's almost the same team working on all these games - so we take our knowledge and expand upon it.