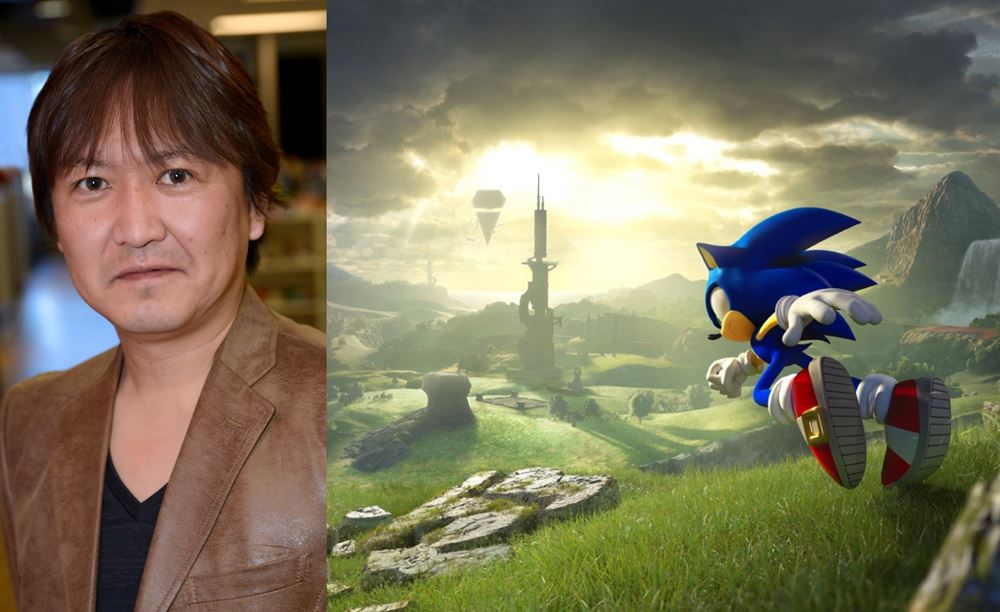 Takashi Iizuka has been making games for 30 years, making him a seasoned veteran and one of the most recognizable names in the Japanese gaming industry. He's been a part of Sega all this time and has been behind several well-known brands across many generations of consoles. But he worked the most on the Sonic franchise, with which he has come a long way since the release of Sonic the Hedgehog 3 in 1994. He brought great Sonic games, but also the less successful games in the francise, while also working as a producer on the fresh Sonic Frontiers.
You've been working on the Sonic series for 30 years. How has the brand changed over that time? How has its reception by players changed?
It's been incredible to have been so deeply involved with Sonic for all that time. Of course, the franchise has seen some huge changes over the years, the biggest being the jump from 2D to 3D. Bringing Sonic fully into the 3D world with Sonic Adventure was one of the most challenging yet rewarding moments. I truly believe 2022 marks another defining moment for the franchise as we move into open-zone platforming gameplay with Sonic Frontiers. I feel incredibly privileged to work on such a well-loved franchise.
Recent years have brought us really high-quality and entertaining film adaptations of Sonic. Did they influence you in any way?
The movies are fantastic, I really enjoy them. It was reassuring seeing how well-loved Sonic and his friends are by people all over the world, from long-term fans to people introduced to the franchise for the very first time. Delivering a game experience that they can all really enjoy was one of our greatest motivations for Sonic Frontiers.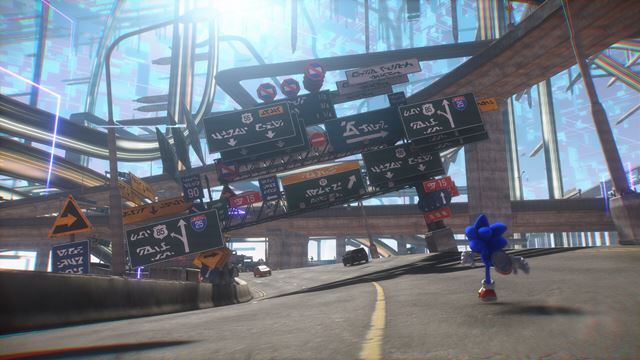 Sonic Frontiers comes with a bold departure from what Sonic games have been known for. Where did you get your inspiration?
Our goal with Sonic Frontiers was to evolve the linear, stage-clearing 3D action that began with Sonic Adventure in 1998 into a new action-packed adventure game where players have the freedom to explore the environment around them. We know many players love exploring expansive worlds with no predetermined path and that's what we set out to achieve with our new open-zone platforming concept. I am very excited for Sonic to join this revolutionary step in immersive gaming worlds.
Can you give us a brief introduction to Sonic Frontiers? What new possibilities and features does the game bring?
Sonic Frontiers is the franchise's first open-zone platforming experience, which is a massive leap for the Blue Blur, taking him to accelerated new heights while giving players the freedom in the way they choose to explore the Starfall Islands. As they speed through the islands, players can battle powerful enemies, complete side quests, solve puzzles, scale enormous structures, go fishing and put their 3D platforming skills to the test in Cyber Space.
How do you adapt Sonic's abilities to the open world of the game?
Sonic's speed is central to his character, and Sonic Frontiers' open-zone gameplay removes any barriers to freedom, giving the player a fast, action-packed experience with more room to run. We have also introduced a Skill Tree for the first time in the history of the franchise, so players grow stronger the more they explore the island. Throughout the game, players can gain skill points to unlock new abilities in the Skill Tree to level up their unique playstyle and take on powerful foes. We think this is an exciting addition to the franchise, and a satisfying mechanic to make players feel stronger as they progress through the game.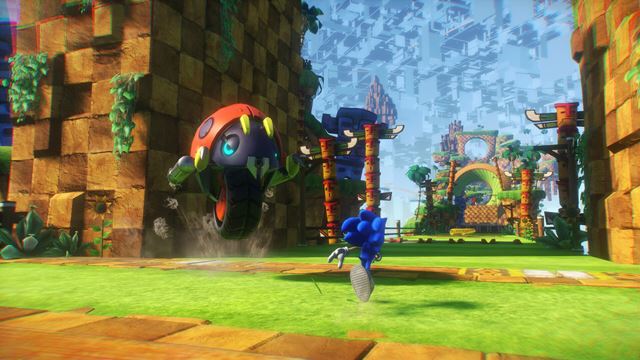 Sonic Frontiers is set to set a new template, just like Sonic Adventures did in 1998. What does this mean for the game and players?
Yes, you are right. Just like Sonic Adventure, our goal for Sonic Frontiers was to create a game that would be the cornerstone of future Sonic games. It is a brand-new approach for the franchise, but we have been conscious to honor Sonic's roots as well - the game still needs to feel like a Sonic game.
The response of the players was not the best before launch. What did you learn from it?
I am always very keen to hear player feedback as it helps us evaluate what is resonating with players. And of course, we always want to meet fan expectations. It is always ambitious to evolve the gameplay of any series, especially for such an established franchise like Sonic the Hedgehog. But I am proud of the game we have created.
How do you balance combat, platforming and exploration of the open world in the game?
We wanted to provide plenty of activities for players to experience while exploring the open-zone, but of course, the feeling of speed and momentum is critical to a franchise like Sonic, so it needed careful balancing. In previous Sonic games, combat was an accent to the high-speed action. However, this time, we're adding a greater sense of tension and strategy to battle. The new battle system aims to be fluid and exhilarating, giving the player freedom in the way they approach fighting powerful enemies. There is plenty to discover in each open-zone as players solve challenges throughout each island, which also helps increase Sonic's strength and defense the more you engage with the surrounding environment.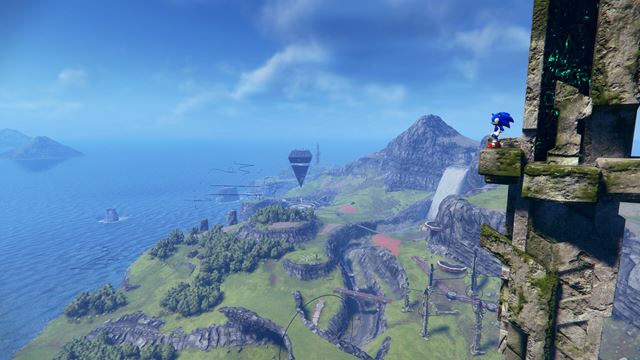 We know that the story is different in tone from those of the previous games. Why did you decide to take this approach? What is the story of the game be about?
The story takes place after Sonic Forces and Team Sonic Racing, where Sonic, Amy and Tails travel to the Starfall Islands in search of the elusive Chaos Emeralds. Sonic sets out alone to find and help his friends, but as he uncovers the mysteries of the island, he is drawn into a different, larger goal. It has been a pleasure to work with Ian Flynn, who has been an active contributor to the Sonic franchise for a long time. He knows the characters well and brought great development to their emotions and interactions.
Sonic Frontiers feels like a big game with a lot of content, a lot of new stuff, but also familiar elements. What are you most proud of?
I'm incredibly proud of what the team has managed to achieve with our new open-zone platforming gameplay and world design, as well as the steps taken to bring Sonic into the modern age. We had big ambitions to evolve Sonic's established gameplay into a more modern experience, while ensuring the game feels familiar to long-time fans. I am very proud of what we have achieved.