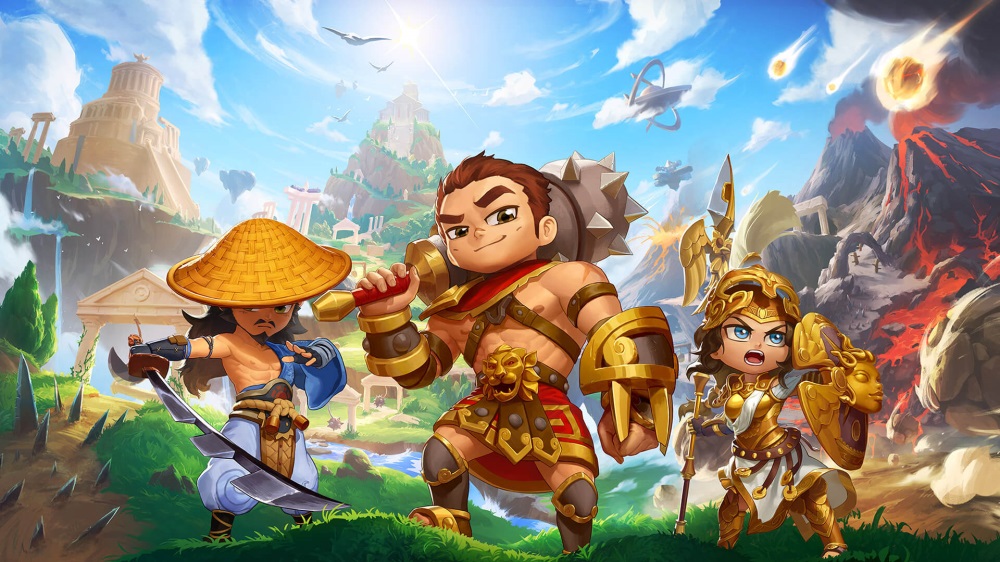 Alex Cantatore, VP of Publishing od Hi-Rez Studios, talked with SECTOR about their upcoming platform brawler Divine Knockout, its development and their inspirations.
Hi-Rez Studios is well versed in the world of myths and various deities. Did any inspiration from Smite carry over to Divine Knockout?
DKO and SMITE exist in sister universes, almost.
You'll see visually that the gods in DKO owe a lot to their SMITE representations. But they're a chibi spin on the SMITE gods, with cel shading, more personality, and a little more fun. We wanted DKO to feel a little more approachable than SMITE.
Gameplay wise, DKO is a completely different game: A third-person platform fighter, instead of a MOBA. This necessitated many changes. We focused on how we could make each god a fun character in a platform fighter, while still paying homage both to SMITE and their ancient lore. For example, Ymir can still make an ice wall in DKO… but he can also surf on a pillar of ice!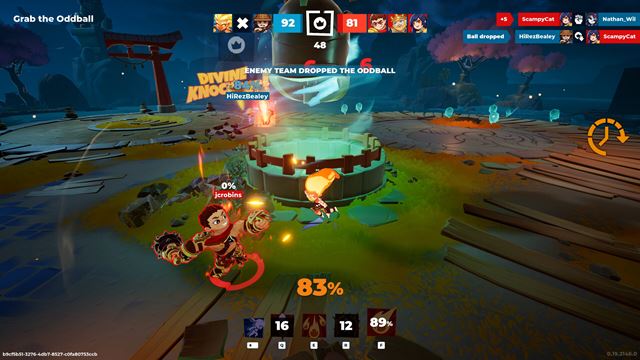 Divine Knockout is a somewhat unconventional game in this genre, as it uses a third person camera. Why did you make this decision?
Believe it or not, DKO was in third-person on its first day of development… But it wasn't a platform fighter!
We started with the idea of creating a third-person physics combat game. Hi-Rez has a lot of experience making third-person games, such as SMITE, Realm Royale, and Rogue Company, and we were able to build off of that legacy. Members of our dev team also had a lot of experience in physics combat, having made the indie physics FPS "Sky Noon."
It was through the course of development that we started talking more and more in terms of platform fighter lingo – "edge guarding" and "recovery" and whatnot. And we realized that what we were building was, effectively, a third-person platform fighter. So this game developed somewhat organically, a very happy accident.
We found that a third-person platform fighter adds a new world of possibilities to the genre. 3D platforming, new hazards, new styles of combat, more dynamic action – we're excited to share this with all the players.
Even though Divine Knockout is a unique game, it still has elements from other games in this genre. Did you draw any inspiration from, for example, the cult Smash Bros.?
Of course! We have deep respect for all of the great Platform Fighters on the market, and have played them all a lot.
I think the lesson we learned the most is that it has to be fun, and it has to be for everyone. Smash Bros. is a great game if you are playing with your friends on a silly stage and items turned on, or if you're playing an esports tournament 1v1 on Final Destination.
We hope that we captured that essence of a game that is easy to pick up and play and hard to master. And most importantly really fun to play, regardless of whether you're a hardcore competitor or a complete beginner.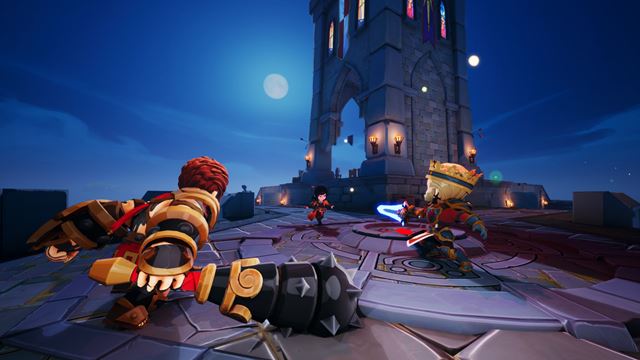 How much in-game content can we expect at release in terms of modes, characters and arenas?
DKO will ship with 10 Gods: Thanatos, Thor, Amaterasu, Ymir, Izanami, Susano, Hercules, Athena, Sol, and King Arthur, who isn't really a "god" but is a legend of myth so we included him.
We expect the most popular mode will be our fun, casual 3v3 Arcade mode. In this mode you play a best-of-five, where each round is a different mode and a different map. There are seven maps at launch, each of which has its own unique hazards and gameplay mechanics you must master to win. And there are four modes, all of which can be played on each map – Knockout, King of the Hill, Oddball, and a unique mode called Coin Blitz where you collect coins and then deposit them into a bank.
For more hardcore players, we also have 1v1 and 2v2 duels. These are played on a set of seven smaller maps, with less dangerous hazards. Combat reigns supreme in this mode.
What are your next plans for the game after release?
We're calling this first season of Divine Knockout "Founders Season," in recognition of the fact that we want to build DKO alongside our early player community. We want our players to help guide the direction of the game, to tell us what features they want to see and how they want the game to evolve.
One thing we are sure of: More maps and more gods are coming regularly! These new characters will not be locked behind a paywall; all players can unlock characters just by playing the game.