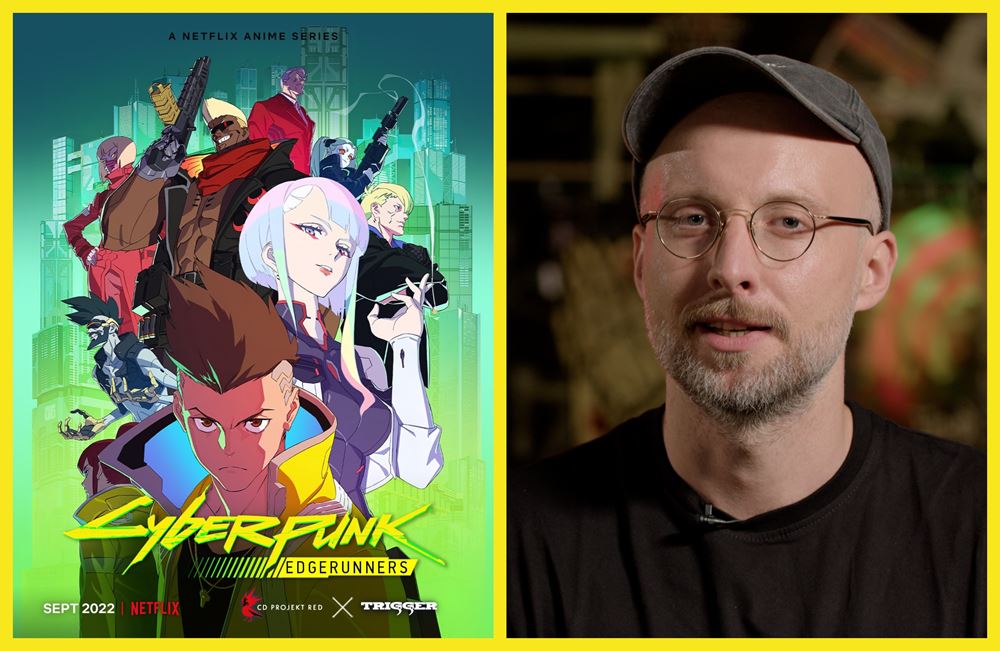 Cyberpunk: Edgerunners is one of Netflix's biggest hits this year and has revived interest in the game itself. The series brought us back to the well-known Night City, but introduced new, previously unknown characters with their own stories. It was created through an interesting collaboration between several well-known companies, while the CD Projekt RED studio also participatede directly in the creation. Bartosz Sztybor, who has extensive experience across various media ,was the author, screenwriter and producer of the show. He wrote stories for books, comics and now an anime series. In the interview, he told us more about the creation of the series, his work, and what might await us in the future.
How did the idea to bring an anime based on Cyberpunk 2077 actually came about?
When thinking about developing the Cyberpunk 2077 franchise, anime was such a logical choice. For me, and I believe many people at CD PROJEKT RED, the foundations of cyberpunk as a genre were laid by things like William Gibson's books, iconic movies (Blade Runner, Johnny Mnemonic), and classic manga/anime (Ghost in the Shell, Akira). That's why creating an anime was always very natural; the medium is just so deeply connected with the cyberpunk genre.
Why did you decide to base the series on new characters instead of the ones we know from the game already?
For me this is always one of the most important rules for how to create a good franchise — and I'm extremely happy that people working with me at CD PROJEKT RED think the same. To expand the franchise and to broaden the universe you have to tell new stories and not re-tell ones you've already told. And to create a compelling story with believable characters, you need to have engaging story arcs. With characters in Cyberpunk 2077, so much attention to detail was given to their stories that you'd be hard pressed to find a character whose story arc wasn't fulfilled or fleshed out. If you choose a character that's already had their journey written out and finished, then all you can really do is develop a series of scenes that don't add anything to their emotional life path. And that's not good storytelling. That's why I was always a huge advocate of creating new stories with new emotional stakes. Also, by opting for new characters with their own standalone story, you can show different sides of the setting established in Cyberpunk 2077 — which only deepens the world.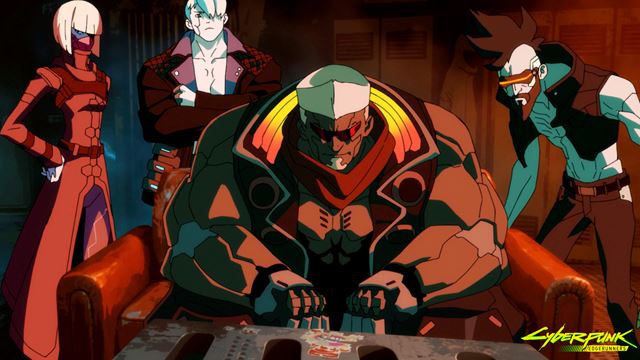 Did you work with other ideas when conceiving the series? Like something based on Johnny Silverhand etc.?
Despite bouncing around many ideas, different characters, different sub-genres, we never wanted to tell a story about Johnny Silverhand. His main arc had been told in the game, and that's exactly where it belonged and had the most impact. But, as Johnny is a very interesting persona, you can build lots of stories around him. That's why we're often thinking how to bring him back somehow, like in one of our comic books Cyberpunk 2077: Where's Johnny?!.
Edgerunners is the result of the collaboration of talents on all sides - Netflix, CD Projekt, Studio Trigger, but also Akira Yamaoka, who composed the soundtrack. What was it like working with such large and talented teams? Did you encounter any limitations/restrictions during this cooperation?
First, as you've mentioned, I'd like to shout out Akira Yamaoka. He is one of the kindest high-profile guys I've ever worked with, it was such a pleasure. He's so empathetic and easy-going and he helped make our cooperation so easy and smooth. And working with Studio Trigger was an amazing lesson. It was a very long creative process, and we definitely had some creative clashes when it came to some decisions, which I think is totally normal when you have two companies working together who have different cultural backgrounds, thousands of kilometres between them, and the same high-quality ethos. If not for Covid, we would have just spent one or two months together to talk everything out, which would have added something different to the cooperation — 8-hours calls each day aren't always the most ideal way to collaborate on a project like this. But after several months of talking, we trusted each other, our judgment, and artistic choices, which helped the process go smoothly as both parties started learning a lot from each other.
I know that Mike Pondsmith consulted on the development of the game. Did he collaborate to some extent on the creation of the series?
As fans of Mike Pondsmith's original creation we always wanted to keep the essence of his world intact. On the other hand, the creative process was very long, intense and went through multiple iterations, so it was really hard to find a proper way of collaboration. But after we finished, Mike watched all episodes of the series and was extremely enthusiastic and supportive, which is awesome.
Where did you get your inspiration for writing Edgerunners?
From my life, the observation of everyday life, and from analysing the essence of cyberpunk as a genre and Cyberpunk 2077 as an IP to see what resonates with my emotions the most. It was always about finding truth in this science-fiction reality, making it real, and finding some real-life connections so it could be believable.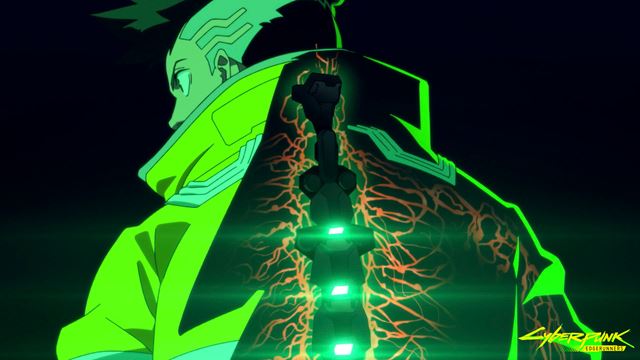 What do you consider to be the biggest challenge while working on the series? And what did you enjoy the most?
Making it believable and emotional — that's always the biggest challenge. To make the audience feel for these characters; to make these characters' existence matter. For me, it's also the most enjoyable moment. It always feels special when you start feeling for the characters — and especially when you want them to do something and they don't want to do it so you have to rewrite the scene because the character that you created starts living their own life.
We know that Rebecca was not your creation, but she was created at Studio Trigger. It is said that you weren't sure that you wanted to have such a character in the series. What finally convinced you to keep her in the series?
At first, I was afraid that we had too many characters and we wouldn't be able to properly develop each one and tell their story arc in a satisfactory way. But after I saw the designs and heard what kind of character she is — I was instantly in love!
We could already hear the song Let you Down in the second episode. Weren't you worried that it would reveal a lot about the upcoming plot?
No, I wasn't afraid. I was sure nobody would discover the ending by hearing this song. But I definitely hoped that people would look at this scene differently after rewatching the whole show, thinking back to the song after the fact.
Now that the series is finished and has been seen by millions of viewers around the world, would you change anything about it?
I don't know, I definitely think about it! But even if I wanted to, would any changes make the series better? I don't think so. The process of writing is always hard because you're mostly in your own head. Then you work with other people who challenge your ideas, some stay the same, some change. Then you talk about all these ideas for months and finally you watch the movie-versions of these ideas for hours, over and over again. Things that you weren't sure about can be taken in so many different ways by the audience, and have a bigger impact than you could have predicted, and the ones that you were proud of are just "meh". It's really hard to look at something you were working for four years with a fresh eye. That's why after the premiere, I started watching the show on Netflix in November and I'm taking it veeeery slowly :)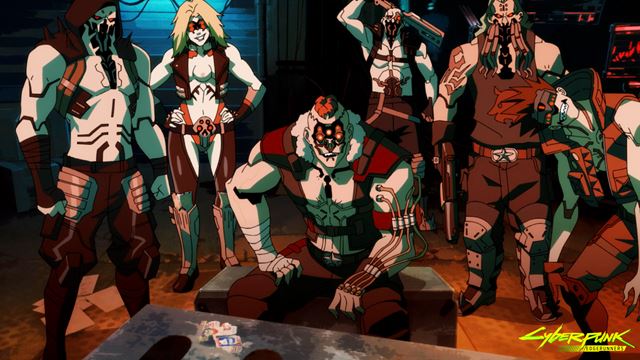 You have done a lot of work across different media. What is the difference between working on books, comics and anime?
The clearest difference is the level of loneliness :) When working on books, you're alone during the whole process so you have total freedom, but also you're the one and only person responsible. In comic books you're building worlds with an artist and it's a very close relationship. In fact, most friendships I have right now started with working on comic books! You can talk with someone about your ideas, see what works and what doesn't go well with their drawings, there's a bit less freedom but also less responsibility, but you're still the owner of the whole work. In anime there's so many people involved that you're not the owner anymore, the project becomes the owner. It's a process of teamwork in which talented people can take your idea a few levels up, but it also teaches you how differently people react to your ideas and how sure you have to be about your vision to make the rest of the team fall in love with it.
We know you're not planning a second season. After the huge success of the series, are you thinking about at least a spin-off or something similar? After all, Edgerunners showed us street kid and corpo life, but we didn't see Nomads there ;)
I think we would love to work on as many anime as possible because it's an amazing medium and we have a lot of stories to tell. But it's still too early to talk about new projects in any medium — and I still have to finish watching Edgerunners on Netflix!! :)
Do you think Lucy has a place in the future of the Cyberpunk brand?
Honestly, no, I don't. Lucy's arc was completed in Edgerunners and her place, as well as her future, is in fans' hearts and thoughts. Everyone has a different story to tell about her and I think it should stay that way.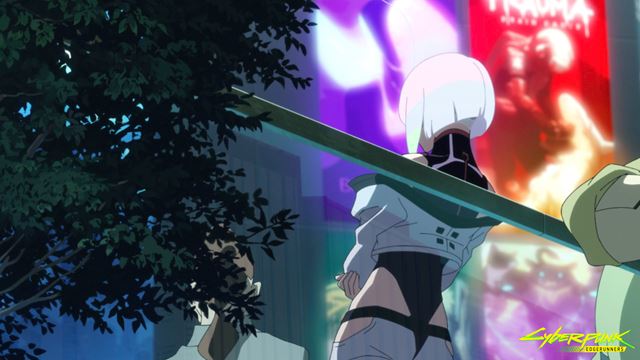 With the release of the series, interest in the game was also revived, which has been a huge success practically every week since then. How do you perceive it in CD Projekt RED in general and how do you perceive it personally?
Everyone is extremely happy here that the game has seen revival of sorts, and that people watched (and loved) Edgerunners and wanted to spend more time in Night City. It's an amazing city filled with stories that has inspired me for several years now, and I think it deserves to be visited by millions of gamers. It's also important because Edgerunners together with Cyberpunk 2077's resurgence proves that this world has such great potential — and hundreds of very talented people were working for years to bring this potential to life. This success is the result of their hard work, and we're very excited for the future!
Cyberpunk is experiencing a new wave of popularity today. What do you think is the reason and what makes Cyberpunk: Edgerunners stand out?
We're living in a cyberpunk-ish reality, hence the popularity. If you manage to be relatable with science-fiction, to touch the zeitgeist, to create a believable reality — but one that is also grounded so people can see themselves in the story — then there's a chance it will stand out. And I believe that's the case with Cyberpunk: Edgerunners. People feel for the characters, and they see some pieces of their reality in them and the world on the screen.
Last question is about spoilers, so do not read further if you haven't watched the show.
Edgerunners doesn't exactly have a happyend, with the audience mostly expecting a happy ending. Why did you decide to end the story like this? (last question, so we can warn our readers about spoilers)
As storytellers we're really just messengers, a vector for this specific story to be told to the world. For sure it's a tragic story, but it's set in a tragic world with tragic characters. For this world and these characters, I'd actually argue the series did have a pretty happy ending, but it's all relative :) It could definitely have been worse!