In a few days, Layers of Fear will be released, a new adaptation of a successful horror series created by the Polish Bloober Team in collaboration with Anshar Studios. It's not a direct remake, nor is it a completely new game. Instead, it's more of a definitive version that takes familiar elements, modifies some of them, and adds a lot of new content. Why did the developers decide to return to older games? What have they learned and how have they utilized new technologies? To answer these questions, we spoke not only with Kacper Michalski, the head of production at Bloober Team, but also with other members of the team working on the game.
Bloober Team has been working for 15 years, and during that time, especially in recent years, the team has established itself as masters of horror. How do you perceive the evolution of the horror genre over the years?
Kacper Michalski: It was a long road for our studio. We haven't always been perfect, but eventually found our way, which we have followed to this day. We are constantly evolving, same as the horror game industry, from niche to being one of the most popular gaming genres out there. In recent years, there have been a lot of sentimental remakes, new titles — especially survival horror games. Undoubtedly the market is growing and still has a lot to offer us. You can scare players in many ways - game developers have a large range of possibilities to create alternative, immersive worlds.
In what other ways do you believe the horror genre can be improved in the future?
Kacper Michalski: The market is big, has a rich history, so I think it's hard to stay innovative. It results in becoming generic, too formulaic while horror players still expect a unique sense of dread. Emphasizing originality and fresh concepts can breathe new life into the genre. Developers need to stay pushing boundaries and exploring unconventional themes. The horror genre can also benefit from blending with other genres, such as science fiction, mystery, or drama. Combining different storytelling elements can lead to innovative and compelling narratives that appeal to a broader audience. This fusion of genres can bring fresh perspectives and add layers of complexity to horror storytelling.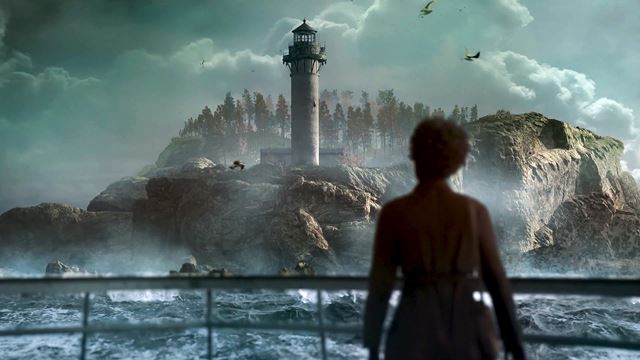 What specifically attracts you to working on this genre?
Kacper Michalski: Horror is definitely in our DNA, many of us in the studio are horror fans and we feel comfortable in such dark, thought-provoking stories. This genre is all about the emotions - fear, suspense, excitement, often deals with dark and taboo themes, pushing societal and artistic boundaries. It allows for a tremendous creative freedom, letting creators explore, push the boundaries of storytelling. We can also address important issues through symbolism. Being involved in the horror industry means having the opportunity to challenge norms and provoke thought.
Currently, you are developing and finishing a new game in the Layers of Fear series. Could you provide some details about it?
Damian Kocurek, creative director, Anshar Studios: It's not entirely a new game, rather a definitive version of our previous titles, DLC, and new additions combined. As mentioned before, a lot of the horror/survival players today look fondly at past experiences, and there is much value in reanalyzing or reliving those stories with the benefit of technology today - even from 2016, there are tools we didn't have then we can use to bring the whole story together not just cohesively, but in the best versions of themselves that modern gamers are used to. 
Using modern foundational technology like Unreal Engine 5, we have taken the look and feel of Layers of Fear (2016) and Layers of Fear 2 content to new levels. Richer details, colors, textures, ray tracing, all make the game look more real and therefore, more immersive. Likewise, the music has been remastered and updated by Arek Reikowski, who worked on the predecessors to this project, plus several other beloved horror franchises like The Medium and the upcoming Silent Hill 2 remake.      
We were also inspired to create some new gameplay mechanics, such as the lantern, which will change how players interact with the horrors reimagined. Adding narrative branches that weave between the stories of the first two games in The Writer content and another with an alternative perspective in The Final Note, experienced players will feel the excitement of the unknown alongside first-time players, only enhancing the fear, we hope.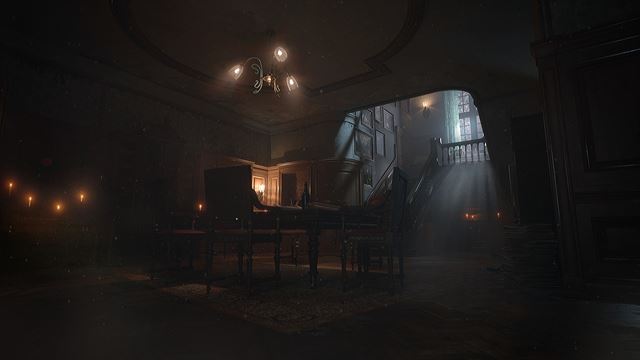 The Layers of Fear games revolve around artists who are consumed by their artistic obsessions. What led you to choose such a theme?
Kacper Michalski: To give a short summary of the inspirations we've previously talked about, originally, we were motivated by P.T. by Hideo Kojima and Guillermo del Toro, and for the story, "A Square of Blank Canvas" by Anthony M. Rud, and "The Picture of Dorian Grey'' by Oscar Wilde. Layers of Fear is a game that has it all, as well as new art-inspired themes, and will use it to both scare you and make you think about the darkness that dwells inside us.

Dominika Czuber, art director, Anshar Studios: Video games are art, we have known this for years. Illustrating that point using traditional art is a style choice that fits those themes. For the visuals and art direction, we were heavily inspired by the masterpiece paintings from the past centuries, the architecture and décor from the XIX century.
While building upon the foundations of the previous games, what new elements can we expect in Layers of Fear?
Damian Kocurek: We have shared about the lantern before, but not much. You will have to wait for launch to really feel that particular mechanic. In terms of story, we have added a completely new storyline and one offers a differing perspective on the previous games. These new chapters, called The Writer and The Final Note, respectively, we are keeping previous players on their toes as they won't know what to expect. The alternative perspective is a great choice in many horror stories, as it can challenge any previous theories, motivations, ethics, etc. We wanted to explore another hallway of thought, as it were.
How does the new Layers of Fear game push the boundaries of psychological horror and deliver a unique and immersive experience for players?
Damian Kocurek: We touched on it above, but through the application of UE5, we can now have the Lumen system which allows the development of realistic, dynamic illumination and reflection, leading to a more realistic experience than before. For example, the storm scene will seem all the more real, tangible, and threatening — better sight and sound allow for a more effective transportation of the player into an alternative world and creating a dense, immersive horror atmosphere.
Layers of Fear is the first game from your team to be developed using Unreal Engine 5. What possibilities does this technology offer you?
Dominika Czuber: Unreal Engine 5 allows for much improved and advanced graphical fidelity. Layers of Fear is based on "messing about" with the effects of light and shadow. Thanks to UE5, we can now have the Lumen system which allows the development of realistic, dynamic illumination and reflection, as we mentioned already.
Unreal has also made it possible for us to support Ray Tracing, HDR, 4K resolutions and complex particle systems which we just weren't able to work into the original installments of the franchise. Now that Unreal has opened those doors for us, we were able to craft an intricate world that is rich in detail. Something crucial for a psychological horror game like ours.

Instead of developing the third installment of the Layers of Fear series, what influenced your decision to create this particular game?
Kacper Michalski: The Layers of Fear universe holds a special place in our hearts. It's the franchise that, back in 2016, kick-started the journey that brought us here today, and we're immensely proud of what we accomplished with the original games and DLCs. But we couldn't help but feel that there was more we could do with this incredible foundation.
That's why Layers of Fear (2023) became our chance to create the ultimate edition, a reimagination of the entire franchise that would serve as the crowning jewel of this chapter in our studio's history. It's a project that represents the culmination of our efforts and marks the end of an era, paving the way for new and exciting projects ahead.