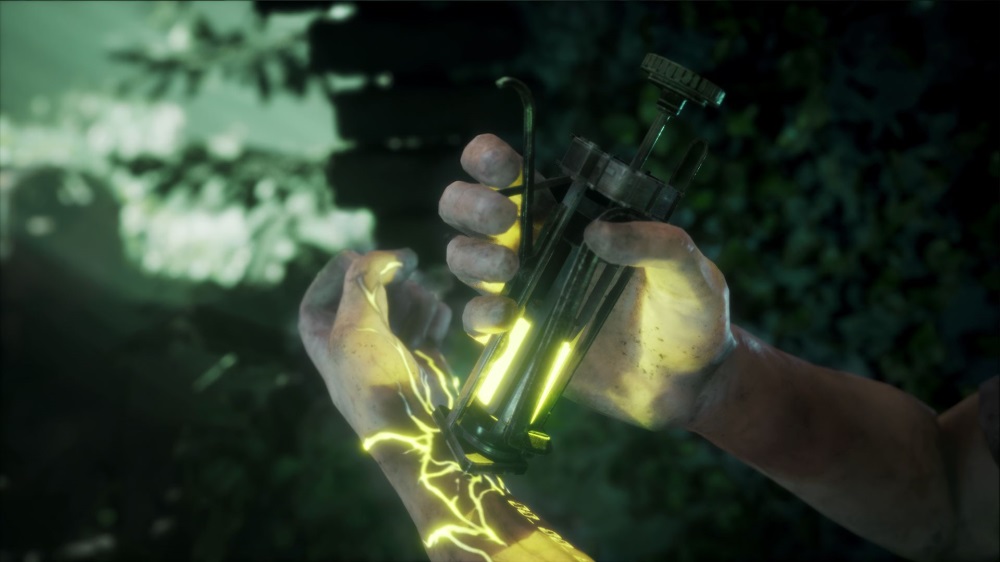 In the second decade of the current millennium, utopian sci-fi themes began to fill the pop culture market as a form of large-scale mass production. Playing with physics and the concept of time ruining plots can be found in several Hollywood blockbusters, which in 2011 were also expanded by the relatively unique and quite positively received film In Time. Polish development studio Game Island and their publisher Toplitz Productions are also aspiring to a similar concept in their upcoming survival title Serum, whose main plot revolves around survival with the help of time-dosed serum. We got to ask Game Island Marketing Manager Piotr Siemaszek a handful of interesting questions so he can give you a glimpse into this upcoming adventure!
In 2011 a wonderful movie called In Time came out, where the main story centered around the idea of time being the only currency. People had these slick timers implanted on their forearms and your game seems to be playing around with this very idea. What were any sources of inspiration for Serum?

To be completely honest, we had not made that connection until later in the development stage, when members of our community pointed out the movie in question. While it's possible that some parallels between "In Time" and Serum may exist, we believe that ultimately, Serum stands as its own distinct creation.
You have announced Serum in april 2021 and have kept a very active and thorough news section on Steam since then. Do you consider keeping in touch with the game's community your priority?
Absolutely! Maintaining a strong connection with the community is indeed one of our top priorities. Providing regular updates and interesting storytelling is one of our ways to keep the fans engaged and interacting with us. It's been a long time since the first announcement, so it's even more important to keep reminding the players that Serum is on the way and things are looking great. The content in the devlogs is a great way for us to show more of the game to players and to be able to present to them how Serum is unique.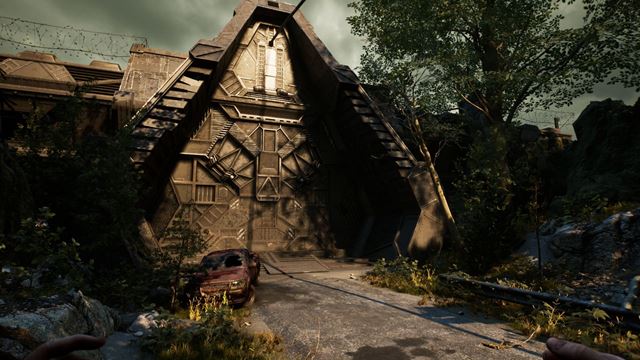 SERUM is described as a mixture of Chernobylite and The Forest. In what ways have these titles inspired your IP? I would argue that the game gives me Green Hell combined with Alien Isolation vibes, would you beg to differ?
Even though we drew inspiration from sci-fi and horror sources, we cannot stress enough that Serum stands on its own as a unique experience. The combination of Green Hell and Alien Isolation vibes may indeed refer to the overall atmosphere of Serum, but it's far from those titles in terms of gameplay. Surviving and discovery are motivators in Serum in that the player does feel that sense of isolation and needs to seek answers, all the while utilizing what they can find and craft in the game world to propel that initiative.
How important is the Serum storywise? Is it a driving force for the whole story or just a tool used for much bigger picture? Can you further elaborate on this very substance and share some game mechanics with us?
The titular Serum is actually both those things. It's not just a driving force for the main plot. It's also the only thing that can prolong the life of the main character. Furthermore, the substance is an enhancement that can be used to amplify certain abilities and improve weapons. This is where our advanced brewing mechanic comes into play. The Serum can be found in living things within the game world so there's an aspect of experimentation there as well since some mixtures can produce side effects. Overall though its a toxic world that has both positives and negatives for the player depending on how they adapt.
How big is the world of Serum? Can we expect a broad and wild exploration within an open world or more linear, story driven experience?

Serum will offer a semi-open world experience where the players will explore several different biomes in order to unravel the mystery of the island and find their way back home. Each of the biomes will pose new challenges to the players and enforce more cunning in order to survive.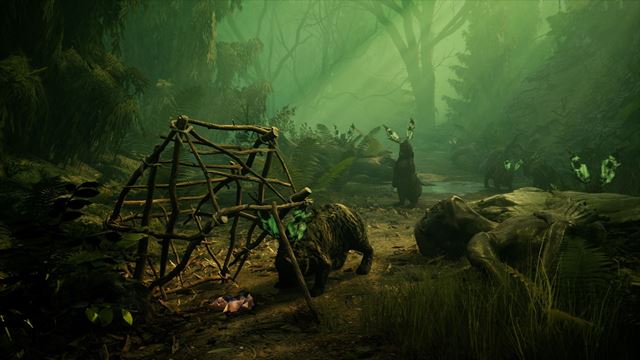 The survival of the protagonist is crucial in your game. How exactly do we ensure this gameplaywise? There are hints of crafting, some special abilities and housing, but how do these elements work?
The most important thing is to keep an eye on the timer and come up with new Serum mixtures in order to stay alive. Brewing the different Serum varieties can only be done in a Safe Zone, so finding shelter is also key to survival. In order to get a sustainable source of the substance, the players will have to forage, hunt and farm. A good example of this is revealed in one of our recent Devlogs on Steam revealed the 'growing table', a place where Serum can be cultivated in a controlled environment from Serum rich plants.
There are few stats to manage, but what other dangers lurk in the darkness of the forest?
The world of Serum is extremely dangerous. Think Australia on hardcore difficulty mode, dangerous!. The wildlife on the island has been affected by the Serum that causes crazy mutations. Both flora and fauna of can kill you in a second if you're not careful enough. Literally every step can be your last. We've got mutated creatures such as Mist Wolves, with a larger variant called an Alpha Wolf with a grotesque skull-like look and glowing eyes. Our Wild Boar as you've seen in the new trailer is another dangerous critter too with huge tusks and a mutated appearance.
When can we expect to finally play the game? Do you have any idea how long is the main story going to be? What do you plan for the future?
We are planning to release Serum in Early Access early next year and keep improving it from that point until we reach the full release later in 2024. The length of the game will largely depend on the players and their way of enjoying our game. There are great rewards waiting for those who take their time exploring this wretched world. the players and their way of enjoying our game. There are great rewards waiting for those who take their time exploring this wretched world.