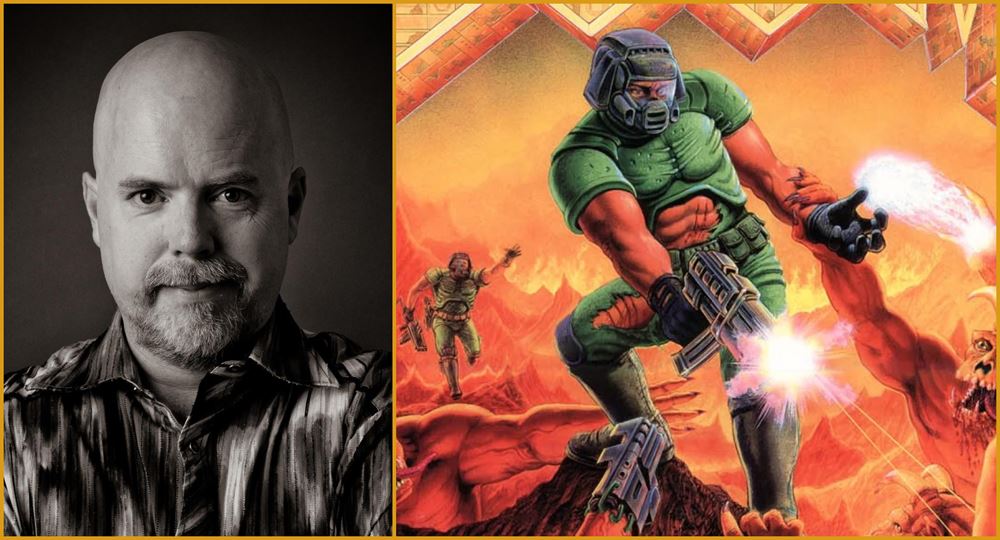 In an exclusive interview with renowned game designer Tom Hall, he shares insights into his early days as a designer, the inspiration behind Doom, the challenges faced during its development, and the lasting impact of his work on the gaming community. Tom also discusses his thoughts on the future of gaming, including exciting prospects like AR and AI, which could revolutionize the way games are played and experienced. Additionally, he hints at a new project he's working on, promising an interesting and challenging venture that holds great potential.
How do you remember your early days as a designer, and how does game development today differ from the era when you started?
Well, before I got a job making real games professionally, I made like 50 little games and I learned my craft, and it was really easy to do on the Apple II. It was easy to do because you were programming in BASIC and there were some tools, but there was very little information, so you had to be sort of really a researcher to find out how to make things on the Apple II, but it was really fun because it's an open computer. Nowadays there's a lot of really cool tools, and it's in a way easier to make a game, but it's also a lot more complex and a lot more can go wrong and so on, but you have tools to sort of figure out stuff. So a lot more people can make games, but it's hard to make anyone see your game because everyone's making games because it's easy.
So back then you could just make something that just put something on the screen and you shoot it and you win and you make some money, it wasn't that hard. But there was a lot of inventiveness back then, which I really appreciate. Everything's kind of homogenizing and becoming the same game now, and I appreciate it when people strike out and do something different, like Minit, or even going back and kind of doing things right, like Donut Dodo is a great game.
You are a co-founder of id Software, one of the minds behind Doom. So could you share with us the initial inspiration behind the Doom?
So we did Wolfenstein, and we spent a long time trying to figure out what's a great enemy that everyone agrees with, because you don't want to just like, oh it's just us versus them, it's like, okay Nazis were good, everybody hates Nazis, and then classic Indiana Jones kind of villain. Then we were looking around stuff for Doom and we were thinking, oh we could make a science fiction game or something, but Carmack was a DM, and we actually played D&D all the time. And he had this big, involved world, it was really cool, with 400 NPCs, all having different levels of knowledge about how the universe really works, so that was more their power versus how many spells they had or something, so that was kind of interesting.
But he had this huge world, but then he had this demon tempt Romero's character with all this cool equipment, if he would just help them get the Demonicron for the demons, and so there's high level magicians, so he researched a spell to, well, okay it's a little offensive, but he researched a spell to crush someone's balls. So he made the ball crusher spell and it took him weeks to research it, but he got it, and then the guy was summoning demons. So he's very distracted, and Romero rolled to ball crush him, and the guy failed his throw, and so he crushed his nuts, fell over, and then there was a summoned demon there, and Romero's character threw the book to the demon, and the demons then had control of their own fate, they could go anywhere in the universe they wanted, so just craploads of gates opened up and they all flooded into this dimension and it basically ruined the whole game. So we had to stop that campaign, but that experience, like we all shared, was like, wow, that would be overwhelming, but what if you tried to fight, and that's Doom.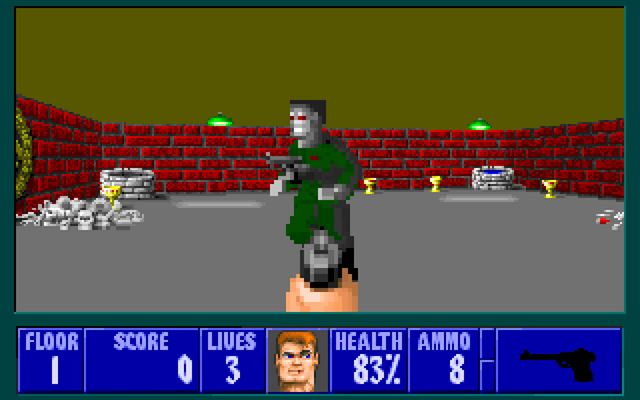 There were games like Catacombs and Wolfenstein before, but it was really Doom that revolutionized the first-person shooter genre. What were some of the design challenges you faced during the development of the game, and how did you overcome them?
Yeah, to me, Wolfenstein was the first-person shooter because, I mean, it was much simpler and it wasn't as cool, but it had a gun in the center, and you're shooting enemies, and you're traveling in first-person. The other ones were like a magician in first-person, and a tank in first-person, it was almost there, but not quite, and then Doom kind of just solidified the whole thing by having a fully textured environment, so you really felt like you were there, and now that's much better implementation of it, essentially.
But the challenges were to sort of make something fast enough, because, you know, very slow computers back then, and only making something that was 2.5D wouldn't make it fast enough at all. Basically we were making that game at the same time as Ultima Underworld was doing a real 3D game, and that was really slow because you had six degrees of freedom, and you could look up, and like everything in it, so it was really slow, but it was an amazing world that they created. You know, Carmack is good about finding the cheat, you know, like only on EGA cards can you smoothly scroll around this thing, and that was Commander Keen. And if we do just Ray Tracing and don't draw the floors and ceiling, we could do Wolfenstein. And if we use BSPs and we don't really have a third dimension where you could look up and down, we could save a bunch of computations and just make it seem like you're in a 3D world, and it would be amazing, so that was really cool.
One of the challenges was constantly blocking off your line of sight so you can see the whole level, and making it sort of like elegant and a simple game, like what I talked about in my speech here at the Game Access Conference was boiling down to like the barest elements of what assumptions you make that you don't need to do. Like the thing we didn't need to do in Doom was like, we had score in other games, you don't need a score. I like a simple story just to give you context for what you're doing, like in Aliens - Aliens jumping out would have been scary, but they showed you all the transponders of all the people in the colony in one spot, so that's what you're heading towards. You had a sense of dread, and that was just a simple one-two second visual, but that infuses everything with dread, and that's what I like.
Some of the challenges were that no one had done these games before. Even during Wolfenstein, we were kind of testing, we were doing what's no one's made before. It was weird, it was an honor to make the first first-person shooter level, and to make up the first set of weapons you use in a first-person shooter, but it was also weird - we're making up a genre. I guess, it must have been like Warren Robinett. You know: "I'd like to play adventure, but you can't play adventure or text adventure on the Atari 2600. I'll just make it with graphics and go room to room." And just like, well, you just invented the precursor to Legend of Zelda, congratulations!
So, I mean, that's really cool, but yeah, the challenge is no one has come before you, so you're just in the wild west, like, I think this would be cool, this seems to make sense. And with Doom specifically, we wanted something elegant to sort of mark doors and keys and stuff like that without having a big yellow door or something like that. So I came up with sort of the strip around the door being the color of the key, and that kind of worked out as a cool elegance.
And since no one did that before, was it just about the feeling that you felt that this is right and this is wrong?
Yeah, it's more like - this feels fun, that was how we did it, all our games. That is basically how I make my games. I try to think if it's fun for me, and then I also try to go into a beginner's mind of "I haven't played this before" - what am I not teaching the player, like, they don't know how to use this weapon yet, why am I expecting them to do that well, or they don't know they can jump or something like that. You have to ease them into each thing and not assume that they understand everything.
Did you know back then that you are creating something so incredibly influential?
Well, I mean, we got a sense we're doing something really right, because Commander Keen sold great, but then Wolfenstein sold 10 times what Commander Keen did, because there wasn't another one of those available. And then Doom eventually sold 10 times that, so we knew there was the lightning in a bottle - this is the first one of those, with Wolfenstein, let's make the best next one before anyone else gets there, and that worked out. The funny thing is we love Dark Forces, but it came after it. We talked to them later, they said: "Well, we kind of decompiled Doom and kind of reverse engineered it." Well, I was glad, because it turned out great, it was really fun.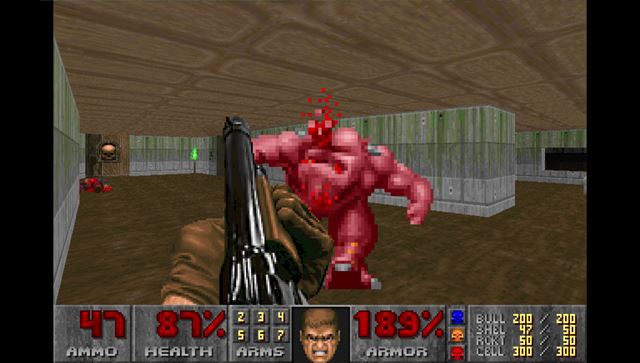 The level design in Doom is still considered great even to these days, offering a variety of vibrant levels and complex environments. Even today, when I'm reviewing new games, there are developers trying to replicate the same feeling that the players had when they were playing Doom 30 years ago. So, how did you approach designing the levels 30 years ago?
Well, to me, there should be clear landmarks in a level, even if it's in a simple game, even in Hover Tank, when there were just colored blocks that were the levels. I tried to make landmarks, like, now you're in the room with green blocks, that's the forest, or something like that. And then I had them add sort of sense of place sprites, so sometimes you feel like you're in a kitchen, or sometimes you feel like you're in a prison, or something like that, because of what's hanging around and what's on the floor, and so you get a sense of place.
And then you want a sense of flow through the level, so it's kind of clear where you're supposed to go, and you should see doors before you can find keys. Because it's like, here's the problem, I need to find the solution. And then when you go exploring and find your way somewhere, and get the item you need, you want that to kind of secretly loop around and dump you where you need it. So you're not backtracking and doing boring stuff. So that's really important to do. And then I think just a sense of wonder at creating an interesting space, like, I want to go through this, I can see a lot of potential, and I can see things I have to solve later. There was a level I did where you could see kind of platforms, and you are not sure how to get to those later but you get to them later, exploring all the things that we have as tools.
I made up something that I hadn't seen before in a Quake level. I made a Quake level later, that is a Deathmatch level, and I used 100 health under the lava to bridge two things. So you can get the super badass armor over here on this island, but everyone hears the sound effect of you going under the lava, healing yourself with 100 healing pack. You can get the super health, but everyone knows you have the cool thing now, and they're all going right for you because you made the sound. That was something I'd never seen before. So that's what I try to do, how can we use these in a different way, and make something interesting. In E2M2, I did crate maze, so I get a real sense of space and containment area, like I know where this is, so I can navigate through level and come back to this, and go through that, so that's what I've been doing.
There are so many iconic things about Doom, and one of them is the arsenal. How did you approach designing weapons and the fun gunplay that the game had?
Yeah, it's really interesting that we sort of came up with the initial set for Wolfenstein and Doom, and I said: "Well, I guess it starts with a pistol, and then what's more powerful than the pistol?" You know, it just kind of went up from there - a shotgun. And then Wolfenstein's, what's after a shotgun, I don't know, minigun. They were kind of just going up, a rifle to a minigun. Then in Doom, we said: "We have those kinds of weapons, but it's sci-fi-ish, so we should have some kind of laser-y weapon, or  something that shoots out energy." And then Carmack said: "Well, I can draw a big sprite on the screen really quickly and get it out of there. So we should have just some big fucking gun." His initial name for that concept was the BFG-2704, and I thought that was a cool number. I wish it would have stayed that. So we made it really high-maintenance, and you don't have tons of ammo, but you can just blast everything. Then we just digitized, like, a kid's super zapper, nerf gun, or squirt gun, or something, and then just mirrored it, and that's what the BFG was.
The studio was comprised of legendary developers like you, John Romero, John Carmack, Adrian Carrmack. How do you look back on working in such a team, and are you still in contact with your former colleagues?
Yeah, I mean, it's an honor to work with such brilliant people, and we all made such a great team at the start. Basically, we all became friends, because we all really liked the Apple II, so we were all nerding out on Apple II games and stuff like that. And then we nerd out on console games, so we just kind of became great friends. Then you could sense each of us was good at a different thing. Initially, it was basically John Carmack did the engine, Romero did the tools, and then I would do the game design, Adrian did the art, so everybody had their individual thing that they did. That just was a great strength, so you could just go do your thing, and occasionally say: "Hey, I need this. Can you put this in the tool? Or, hey, what if you did that?" And that was fantastic to have that kind of ability to sort of meet about something, decide on what to do, and then you'll go do your thing about it. It was really awesome, and, it was an honor to work with such fascinating people.
Carmack's obviously a brilliant programmer, John's a brilliant programmer, too, but I think his coolest strength is that he sees the potential, or what the best thing is. I love working with him, because I'm, I'm just an idea firehose, and sometimes that's hard to pick the thing out, but you have to get distance from it. But when we talk, it's a lot easier, like, what if you did that, or if he comes up with an idea for something, like, I didn't like this, but I had an idea that was similar. So it's just great to collaborate with such smart folks. Adrian is brilliant, brilliant artist. You just say make something really screwed up that has tentacles. And he's like: "Got it!"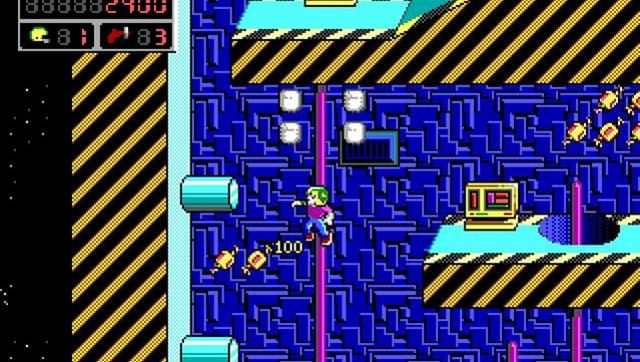 Following the release of Doom, what led you to departure from, from the studio?
Basically, Carmack and I were just kind of butting heads about what to do in the game. He just wanted levels for his tech demo engine, and I wanted story and characters. In the end it wasn't much. It was just one screen to establish the world, so what you're doing makes sense. And he also wanted his engine to go fast, so he kept hovering over me and saying less polygons, less polygons. And I was just frozen. He just wanted to make cubes or something. He gave me an army buildings book, and it was just square cement buildings. It's, like, I can't make a square, that's the most boring thing ever in a level. I don't know how to make that super fun, and so I just felt like the worst thing you can do to someone creative is hover over them and watch.
He just wanted his thing. In retrospect, he just wanted his stuff to work well, and I understand that, but that just shut me down, and I kept fighting for things, and everything was just shut down. The last thing I really, really fought for was push walls in Wolfenstein, like, I have to have something to do different than shooting, getting a key, and opening a door. That's just gonna get boring over 60 levels. I need some secrets, and so he fought against that, but finally, Romero helped me argue it down, and he finally agreed to it. And then that was, like, I can hide stuff now, and I have secret exits, and there's a whole bunch of fun that comes from being able to hide secrets. That 10% of a game is really important for me, so that you don't just get bored, and that became standard as well. I was, like, wow, I gotta hide some stuff, and this is the natural way to do it. You already are opening doors, you could secretly open a wall, and pushing back of the walls made so much sense.
Another thing I fought for in Doom was having non-bipedal monsters, because we just had a bunch of dudes walking around. But this is a 3D game, I need something flying to come at you from above or below to surprise you. So I argued and argued and argued for that, and finally I got in Flying Skulls and Cacodemons. Then it felt like a 3D game, you know, now I care.
After these first person shooters, you went to develop an RPG called Anachronox. It was relatively well received, but I think that it's kind of faded away in time, but now it's kind of a cult classic.
Yeah, because a lot of people love it, but, yeah, at the time, we were making the game a little too long, and then they've kind of spent some of their ad money, so there were like five ads for it when it came out, and that was it. Usually those campaigns go for months, but they kind of spend some of its marketing money too early.
With the recent resurgence of popularity of cyberpunk and noir genres, do you think that it deserves a comeback today, and would you be open to revisiting the game?
I would love to do Anachronox 2 or Anachronox HD! When the director of the cinematics, Jake Hughes, played Mass Effect, he goes like: "Oh my god, they made Anachronox!" Mass Effect is really similar, with similar protagonist, and stuff like that. I would love to, it's such a rich universe. I would probably not name the game in Anachronox, but, yeah, I would do that, yeah, heartbeat.
You worked on a lot of games that became legendary, and these games are still, even after so many years influencing the market. Personally, how does it feel to see the everlasting impact of your work and the enthusiasm that it still feels in this gaming community?
Well, it's weird, amazing, and humbling. All those three things, because, I saw a big B.J. Blazkowicz poster from the new Wolfensteins pasted up on a building, and it's like, that's my dude! I made that dude up, and that's really cool. Seeing Doom kind of refreshed again, I really like the new Dooms, like, the first Doom since Doom 2 that really felt, like, scary, dark, and fast, and that's what I think Doom should be.
The other thing is, it was such a humbling honor to be part of the team that invented a genre. I can't explain how rare that is, and how wild that is, like, Warren Robinett, you know, he invented the action-adventure game by just wanting to make it, like, Colossal Cave Adventure, but on the 2600. Or Shigeru Miyamoto making platform games, it's so weird to come up with the fundaments of that. And that is something I can't get my brain around, that I got to do that. It's just amazing!
Throughout your career, you worked on not just multiple games, but on the multiple platforms, and you witnessed the evolution of technology. How has this technological progress influenced your approach during the development of your games?
Well, I mean, it's exciting to see new technologies. Romero and I made a phone game company before it was cool, and we got messed over by a publisher, and we had to go get different jobs, six months before the iPhone came out. We were so ready to just jump on that so hard, oh my gosh, because we'd solved all those kind of problems. And I just did a stint for three hours in VR and AR, and that was fantastic, you know, but I did Wolfenstein VR back in 1993. I always like seeing new technologies and seeing what the new language you can make is. I did some innovations while I was there, like ways to go into arcade game modes, you just grab a joystick, and now you're playing an arcade game, and these are your buttons on the other controller, and then you can let go, and you just seamlessly go back to VR, and that felt good.
So I'm always looking for new challenges and new platforms, what are the problems here, what would playing a game in my house mean. All those things are new, exciting challenges, and as a game designer, I want to constantly keep learning and trying to solve the unsolvable, that's an endless quest.
I know that you are working on a project that you cannot talk about. What's ahead of you that you can talk about?
Well, what I can talk about is, I'm excited about this new project, it's gonna be really interesting and challenging, and I like people I work with, and I'm excited for people to find out about it when they can, and I don't know when. When it's done, as they say.
Looking ahead, what do you envision for the future of gaming?
I'm excited about the potential of AR, and how AI could be used ethically to be more of a core element of the game, so it's almost like a game that you're playing and it's playing you, in a sense, or it knows what you want. It could generate things for you, or enable different gameplay, it can adapt much more seamlessly to what you're doing, or just sensibly create more game content.
I don't want it to just willy-nilly be procedural, everything AI, and just not have any crafting to it, because that will homogenize games, sort of like a lot of AAA games are now. They're just kind of like I attack the monster, oh, it's attacking, I'll roll out of the way. It's all kind of the same stuff. And that's what I don't want to happen to games because of AI. I want it to enable us to make cooler things, and more amazing things, but there still needs to be a sense of craft.