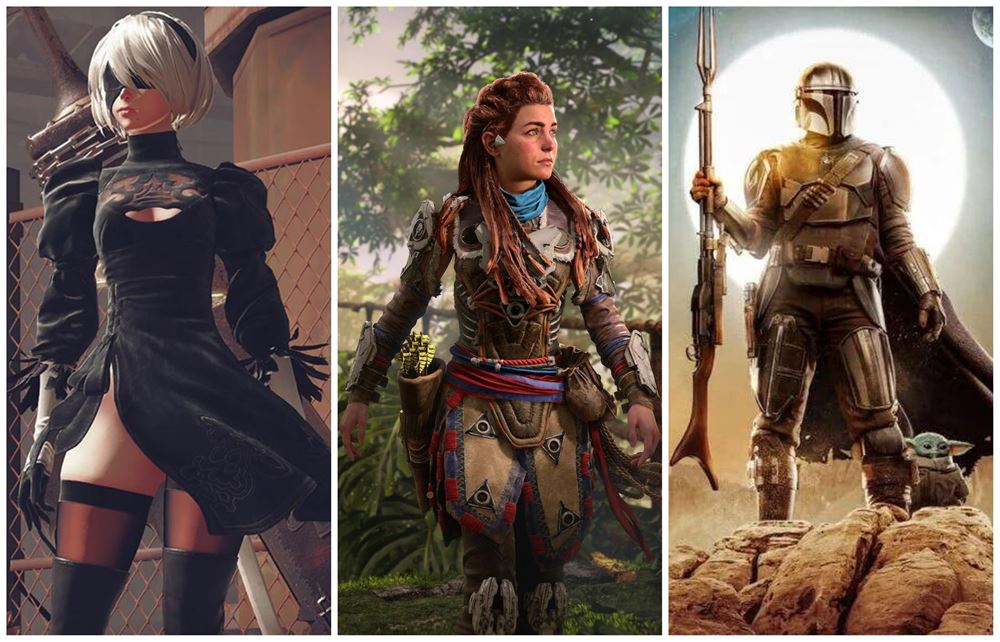 Games today are made by huge teams of developers, and they are not always the work of just one team. One studio may build the base, but other parts of the game are taken over from others, some things are outsourced, or another studio is used to make a version for another platform. How does this kind of collaboration actually work? That's what Peter Sikachev, who is in charge of the rendering team at the new Virtuos Labs - Warsaw studio, told us in an interview. And since Virtuos is not only involved in rendering in games, but also in well-known movies and TV series, his colleague Peter Escarcega gave us an insight into the difference between rendering in games and movies/series.
Can you introduce Virtuos to us?
PS: Virtuos is one of the world's largest independent game developers with over 3,700 full-time employees worldwide. We have contributed to over 1,500 console, PC and mobile games, in collaboration with 23 of the top 25 gaming companies.
Virtuos was founded in 2004 by our CEO Gilles Langourieux. At that time, he saw the opportunity to help other game companies make bigger games which the new generation of consoles – PlayStation 3 and Xbox360 – required, while maintaining operational efficiency. As an external developer, Virtuos taps on multiple talent pools of artists and engineers worldwide to develop solutions for our clients in a distributed development model.
Before Virtuos, you worked at People Can Fly, Eidos Montreal, and CD Projekt RED. What brought you to Virtuos?
PS: After 10 years in game development, I moved to People Can Fly (PCF) from CD Projekt Red (CDPR) to take on the challenge of leading a team. I really loved my role at PCF, but I wanted to work on a bigger variety of large AAA projects. Now at Virtuos, I can satisfy both ambitions: leading an engineering team and working on exciting IPs.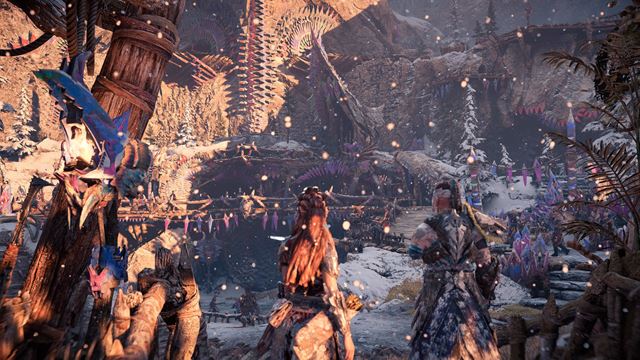 Virtuos currently has 21 studios worldwide. What is the purpose of employing such a large workforce and growing even more?
PS: Virtuos' goal has always been to build a presence in all the major cities where games are made. We want to ensure that we are close to our clients and partners, and have a good understanding of key local markets.
The Polish studio is one of the newest. What was its purpose for being established?
PS: The main goal of Virtuos Labs - Warsaw will be to work on rendering features for AAA games. However, we also aim to grow our engineering teams in other specializations, particularly in optimization.
How many people work at Virtuos' Polish studio, and what is your goal with it?
PS: Right now, we have about 15 employees in total comprising engineers, artists, and general affairs staff. We are actively hiring with the goal of growing to a team of 35 in total, including at least seven new rendering engineers by the end of this year. You can see all our open positions here: Find Jobs - Career Site (avature.net).
Virtuos is known for porting and outsourcing. What attracts you to this type of work? Wouldn't you also like to work on your own games at Virtuos?
PS: Virtuos is known as an external developer that has supported multiple large AAA games including the recent Marvel's Midnight Suns. A key benefit of working in external development is that we get to contribute to a variety of exciting IPs in a short time span, which enables accelerated career growth and development.
We also recently announced Virtuos Originals – a new division that enables the exploration and creation of original IPs within a robust greenlighting process. This allows employees to flex their creativity and experiment with new ideas. We also bring additional value to our clients with opportunities to co-publish our greenlit projects. To be clear, Virtuos will continue to focus on the development of games, and we will not be self-publishing.
Virtuos has worked with numerous partners, such as PlayStation, Square Enix, 2K, and currently Konami on Metal Gear Solid Delta. How does such collaboration in co-development actually work?
PS: Virtuos has an end-to-end service model and we can partner clients to provide a full range of capabilities that are required to produce a game, which creates efficiency. This is in contrast to other service providers, who might choose to specialize in a single discipline like asset production, or a platform such as mobile. Co-development at its core is about accelerating game creation, or scaling a game up in terms of size, with the best team to deliver a high-quality game to players.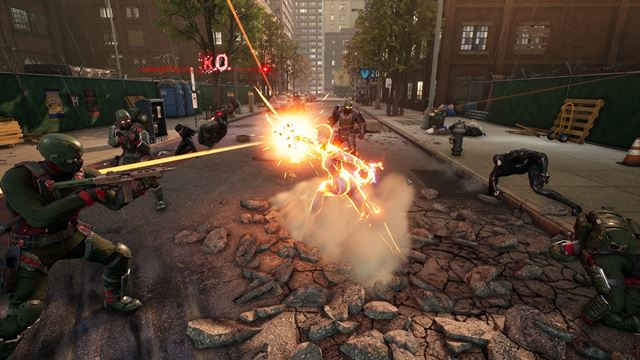 How did you get involved in such projects?
PS: There are many ways to get involved in AAA projects. We have sales teams across the globe and they nurture our network by attending trade shows (including Digital Dragons, Game Developers Conference, gamescom, Tokyo Game Show, Develop:Brighton, and Nordic Game conference) and taking all opportunities to meet fellow game development enthusiasts. As Virtuos has been in the business for almost 20 years, our network is rich and diverse.
The games industry is a small world, hence word of mouth helps. Many adaptations we have done have scored well on Metacritic such as Nier:Automata The End of YoRHa Edition (Switch), Final Fantasy XII The Zodiac Age (PC, PS4, Switch), BioShock: The Collection (Switch), and Dying Light: Platinum Edition (Switch). And when a development team is happy with the work we have delivered, they are usually happy to recommend us to their friends in the industry.
Virtuos has several notable ports of major games under its belt, with the Nintendo Switch port of Nier: Automata even being hailed as a miraculous port. Is it challenging to take someone else's work and transfer it to a new platform?
PS: Rather than a pure port, we look into adapting the game so we retain the core mechanics while incorporating features of the platform that it will run on. This is more a game-centric approach that ensures that players can enjoy the same, or highly similar, experience that they have come to expect regardless of the platform – PC, console, or mobile – they are accessing the game from. Using NieR:Automata The End of YoRHa Edition as an example, our team at Virtuos added the ability to activate motion controls using the Joy-Con or Pro controller.
Can you briefly describe how this process works?
PS: It is always important to have a close partnership with the client to understand the brief and make additional recommendations where appropriate, so we respect the original title while optimizing it to run smoothly on the targeted platform. Thorough preparations are always required and having the right team with the technical know-how and understanding of the title in place is crucial for the success.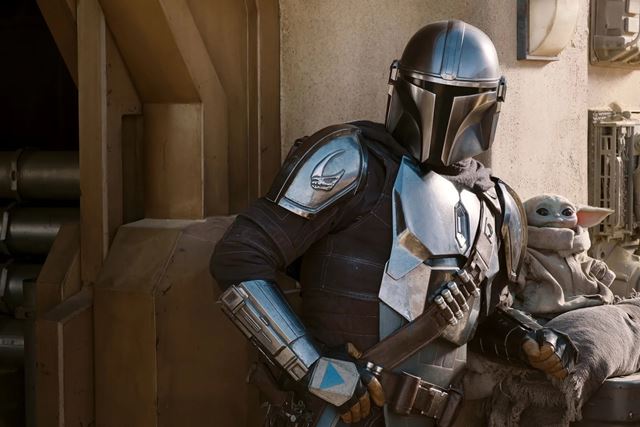 Virtuos doesn't only work on games but also on films and series. Since you specialize in rendering, can you describe the difference between working on rendering in games and films/series?
Peter Escarcega, Senior Producer, CounterPunch - a Virtuos Studio: There are some fundamental differences in how rendering is approached in games and films/series, here is an overview:
Real-time vs. pre-rendered: A primary difference is the real-time nature of rendering in games versus the pre-rendered nature in film/series. In games, rendering happens as the player interacts with the virtual environment, requiring the graphics engine to calculate and display images in real-time. Films, on the other hand, use pre-rendered techniques where the frames are rendered offline using powerful computing resources, before being compiled into a final sequence.
Interactivity: Games are interactive experiences, where players control characters and influence the virtual world. As I mentioned above, game rendering needs to happen in real time to account for a variety of gameplay scenarios. Films are experiences where viewers have no direct control typically. This difference affects the rendering techniques used, as games need to balance visual fidelity with responsiveness, while films can prioritize cinematic quality.
Performance versus quality: In games, achieving a high frame rate and smooth gameplay experience is crucial. Game developers sometimes need to make compromises to optimize rendering performance, for example reducing polygon counts, using lower-resolution textures, etc. Film tends to prioritize visual quality, utilizing more advanced rendering techniques such as ray tracing or global illumination (to name a few) to create visually stunning scenes.
Production pipeline: The production pipeline also differs when comparing games and film. In games, the assets need to be optimized for real-time rendering, while film can focus on creating high-quality assets without strict performance constraints, since they are rendered offline. This difference can affect a lot of areas, including the workflow, tools, and techniques used by artists and developers.
Iteration and feedback: Typically, games require iteration in the development process, allowing developers to receive feedback and adjust accordingly throughout production. This certainly bleeds into rendering, where developers can test and adjust visuals based on player feedback. In film, the rendering process is more often linear. Once rendering begins and changes need to be made, the potential for schedule and budget issues can surface.
It is worth noting that with advancements in technology, some boundaries between the two mediums are becoming blurred. Real-time rendering in games is improving, allowing for more cinematic experiences, while films and series are exploring interactive elements. Despite this growth, the above thoughts remain fairly accurate and hopefully can give you a broad understanding of the current differences between the two.