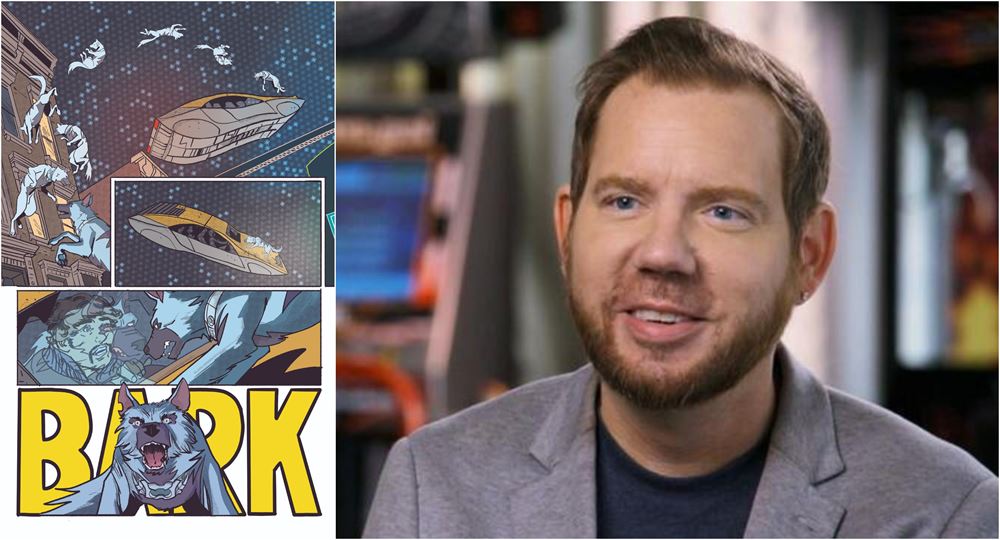 Step into the extraordinary universe of "Scrapper," the visionary comic book masterpiece brought to life by acclaimed game designer Cliff Bleszinski, renowned for his iconic contributions to the gaming world with titles like Gears of War, Jazz Jackrabbit, and Unreal Tournament. In an exclusive interview, Cliffy shares his inspiring journey from the gaming industry to venturing into the realm of musicals, revealing the personal inspirations that led to the creation of "Scrapper." Drawing from his 25 years of video game experience, Bleszinski seamlessly infuses the comic with captivating action and world-building prowess.
Cliff shared with us his inspiring journey from the gaming industry to a bold venture into the world of musicals, revealing the personal inspirations that led to the creation of "Scrapper."
Congratulations on your new comic book! How did your experience in the video game industry influence your approach to creating Scrapper comic book?
Thank you, I appreciate it! Video games are about a lot of things, but one of the most important aspects is what are your VERBS – what can you DO in the world? Run, jump, shoot, duck, slide, spin, etc... my 25 years of videogame experience taught me that that's one (of many) key elements in regards to narrative, in particular, superhero narratives!
Why did you decide to work on a comic book? What appeals to you about this way of storytelling?
I've loved comics since I was a kid. I came up with Spider-Man and later graduated to stories such as Preacher and The Boys. I believe comics are a great way to launch new worlds at a reasonable cost instead of making a game that costs 100m US.
Scrapper is about a very unconventional hero in the totalitarian world of the post-apocalyptic future. Why did you and Alex De Campi decide on such a story?
I had an Aussie named Teddy for 13 years who meant the world to me. In his last days, his back legs gave out, and he couldn't walk and wound up with sores from the harness we gave to him, and he became incontinent and, well, we had to put him down. It was one of the hardest days of my life. (We have a shrine to him in our house.) Once the year of spontaneous tears stopped, my wife found a Pomsky and it was love at first sight. I decided to re-route my grief from Teddy into love for our new dog, who I named Lady after Sansa Stark's direwolf.
Then, one day, looking at this beautiful pup, I wondered...has the world ever had a TRULY badass dog superhero? My friend John (Marvel/Cryptozoic) introduced me to Alex, and she's been amazing to work with. She has two dogs herself, and we bonded over that.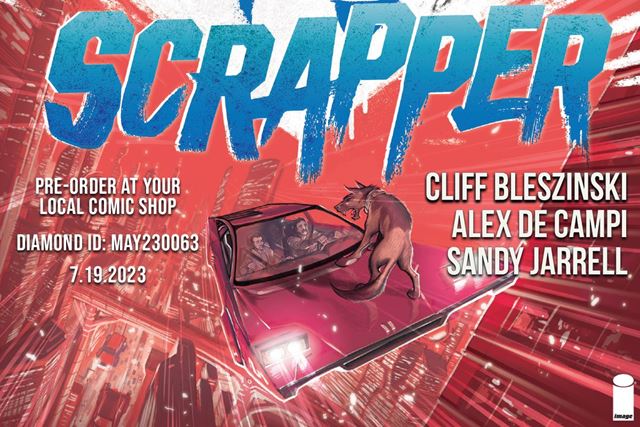 Tell us about the process of creating your first comic book. What themes and concepts did you explore, and what sets it apart from other comics?
Coming from my videogame background, I'd like to think I'm pretty good at making worlds. I had the idea initially as a videogame but, to be honest, for the time being, I'm over that grind. (Mentally, it's a LOT of work to make a game!) So I contracted artists to flesh out the world as I made a bible for the world, and then the light bulb went off – let's do this as a comic first and see where it goes!
Regarding themes and concepts, the book explores the ideas about gentrification, the over-militarization of the police, and a totalitarian regime. BUT I'd like to think it's somewhat subtle. I truly think it will resonate with many people.
You've been involved in creating iconic video games like Gears of War. How does the storytelling process differ between developing video games and creating a comic book?
There are some similarities in regards to making worlds, characters, and visuals, but they're very different mediums. Videogames are a lean-forward experience, whereas comics are a lean-back experience. Learning this process via Alex has been fascinating. She literally would crank out great scripts that start with – Page 1, Top left, Scrapper, full frame, says (whatever dialogue) – and then hands it off to the artists. So similar to video games yet drastically different from writing up a design document about how a chainsaw gun works!
Looking back at your early days in the gaming world, what inspired you to pursue a career in game development?
I got into video games because I wanted to make great games, make money doing them, and become semi-famous for it. I'd like to think I accomplished all three. At the end of the day, little 6-year-old me saw Space Invaders on my friend's Atari 2600, and I was mesmerized by the fact that you could move things on a TV screen. The rest is history that you can read about in my memoir "Control Freak" (shameless plug!))
After leaving the video game industry, what prompted you to explore other creative avenues, such as working on musicals?
I was a huge theater nerd in high school, and I'm still friends with some of the people who I was in drama with. I have no problem being in front of a crowd, in fact, I crave it. As Lady Gaga famously said "I live for the applause!" When my father died, my mother was introduced to Phantom of The Opera, which she listened to on repeat, and I was hooked immediately. I like entertainment that gives me goosebumps, and Broadway has that mastered, so getting involved there was a no-brainer for me. My latest tattoo is the comedy/tragedy mask on my right wrist, even! So, if you can, go see Hadestown and the musical powered by the hits of Britney Spears – Once Upon A One More Time.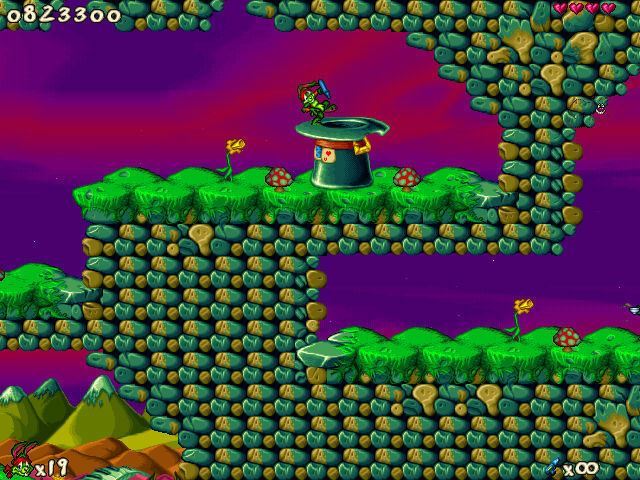 As an influential figure in the gaming world, what do you think are the most significant changes that have occurred in the industry since your departure?
Sigh. I hate to sound jaded, but I really feel like it's a countdown until any gaming community ultimately becomes toxic. I've also seen budgets balloon exponentially in the last 10 years for AAA games, which is why the only games I'll play these days are independent titles. I loved Shovel Knight and Celeste. I haven't touched my Playstation 5 once, haha, although I do need to play It Takes Two with my wife on a rainy Sunday soon!
The Jazz Jackrabbit series successfully combined elements of platforming and action. Looking back, how do you feel about the impact this series had on the platformer genre and gaming as a whole?
Funny thing about Jazz is that it's available on GOG.COM right now and people are still buying it. It was hugely influenced by all of the platformers I grew up with on my Nintendo and Genesis. Jazz was an example of finding an underserved market and catering to it. The character action/platform games, at the time, were grossly underrepresented on the PC, and young me had the business sense to make one. People still love it to this day. What's to hate? When you're a little rabbit, you carry a big gun!
Jazz Jackrabbit received critical acclaim and became a cult classic. How did the success of the series influence your future projects and career in the video game industry?
Jazz made me enough money to buy my first car, move out of my mother's house, get an apartment, and drop out of college so I could work on...Unreal, and later Unreal Tournament! I worked my BUTT off to have the freedom I have now to pursue many endeavors and adventures. I'm not done. I'm not going to stop creating. I have my other tattoo on my left forearm that says CREATE!
As you venture into new creative projects, do you ever envision revisiting the world of Jazz Jackrabbit for a modern audience?
The rights are kind of in limbo; I think Epic owns them. I would love to see a third Jazz done as a first-person shooter in the style of the Playstation 1 game Jumping Flash!
Unreal Tournament revolutionized the first-person shooter esports scene. Looking back, how do you feel about the game's contribution to the growth and popularity of competitive gaming?
Esports, as we know, are huge these days. Some of these kids are making more money than the developers who made the games! Crazy stuff. We just set out to make a fun FPS that was inspired by Quake while also not copying Quake. To this day, people still argue about what's better, Quake 3 Arena or Unreal Tournament, which I find hilarious.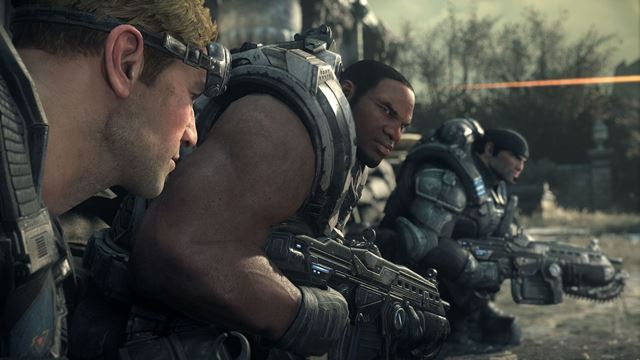 Gears of War was a major success and became one of the defining franchises of the Xbox platform. What were the main inspirations behind the game's gritty and intense atmosphere?
Around that timeframe, my first marriage had crumbled, and I was in a dark place. I became obsessed with World War 2 – history books, Band of Brothers, and Saving Private Ryan. At the time, the United States was waging war in the Middle East for oil, and I wanted to make something that made a thinly veiled statement on that. Plus, we had Unreal Engine 3, which looked great, and I loved Resident Evil 4 one of my designers, Lee, showed me the game Killswitch, and I was like, "this is the way..."
The cover-based gameplay mechanics in Gears of War were innovative and had a significant impact on the shooter genre. How did the team come up with and refine these mechanics during development?
We iterated nonstop. I'd come into work, get the latest build, and play with it. Lee and my team honed it into perfection. That's one thing about the creative process, you put something out there and then massage it until it feels perfect. But, never forget, true art isn't finished – it's abandoned.
The Lancer and other weapons became iconic in the gaming world. What was the thought process behind designing such unique and satisfying weaponry for the game?
I wanted to have a gun with a chainsaw on it since 1998, haha. So when the time came to come up with cool weapons, I knew it was time for this gun to see the light of day. I loved DOOM and Evil Dead, and there's just something so nasty about a chainsaw. In hindsight, the design of the gun makes no sense because you'd probably accidentally chop off your fingers using it!
In 2011, during the Spike Video Game Awards, you announced Fortnite. How do you perceive its tremendous success, and what are your thoughts on the concept of the metaverse, to which this game has come closest?
I respect EVERYONE at Epic, particularly Donald Mustard, who is leading Fortnite as the main creative. He's awesome. That said I'm not seeing a dime off of it, haha, the joys of being a salaried employee at the time. They've done a fantastic job of keeping it as a live service, and it seems to trend every other day on Twitter – oh, I'm sorry X (eyerolls) – but I think their biggest challenge moving forward is Fortnite, as great as it is, is beloved by kids. The problem with kids? They get older and outgrow things. I'm curious to see where Donald and Epic take Fortnite in the future.